Joined: Sat May 29, 2004 11:46 pm
Posts: 14444
Location: NC
Lester R. Brown
When Austin Energy, the publicly owned utility in Austin, Texas, launched its GreenChoice program in 2000, customers opting for green electricity paid a premium. During the fall of 2005, climbing natural gas prices pulled conventional electricity costs above those of wind-generated electricity, the source of most green power. This crossing of the cost lines in Austin and several other communities is a milestone in the U.S. shift to a renewable energy economy.

Austin Energy buys wind-generated electricity under 10-year, fixed-price contracts and passes this stable price on to its GreenChoice subscribers. This fixed-price energy product is quite attractive to Austin's 388 corporate GreenChoice customers, including Advanced Micro Devices, Dell, IBM, Samsung, and 3M. Advanced Micro Devices expects to save $4 million over the next decade through this arrangement. School districts are also signing up. Round Rock School District, for example, projects 10-year savings to local taxpayers at $2 million.

Facing a Texas-style stampede of consumers wanting to sign up for the current remaining supply of green electricity, Austin Energy has resorted to a GreenChoice raffle that will be held on March 23. All its customers—both residential and business—were invited to participate in the drawing.

A similar situation has unfolded in Colorado with Xcel Energy, which is the state's largest electricity supplier. Xcel's 33,000 Windsource customers, who until late 2005 were paying $6 more each month for their electricity, are now paying slightly less than those using conventional electricity, which comes mostly from natural gas and coal. To meet fast-growing demand, Xcel is currently soliciting proposals from wind developers for up to 775 megawatts of new wind power generation, enough to supply 232,000 Colorado homes with electricity.

Austin Energy and Xcel Energy are among the first utilities to pass on the falling cost of wind energy to their customers. In the short run, the price advantage of wind over conventional electricity may disappear as the surging demand for wind electricity from climate-conscious customers outruns the supply, driving up the price, and as natural gas prices fall from their late 2005 highs. Over the longer term, however, as reserves of natural gas are depleted, its price is projected to rise, giving a strong advantage to wind.
LINK

_________________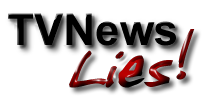 "Behind every great fortune lies a great crime."
Honore de Balzac

"Democrats work to help people who need help.
That other party, they work for people who don't need help.
That's all there is to it."
~Harry S. Truman