Joined: Sat May 29, 2004 11:46 pm
Posts: 14444
Location: NC
Military fires public affairs official for refusing to limit press at funerals
The Department of Defense has attempted for years to manipulate popular opinion towards the war in Iraq by limiting press coverage of military funerals.

When Gina Gray, a media specialist with a long history of working with the military, became public affairs director at Arlington National Cemetery earlier this year, she found that officials there had started hampering media coverage even in cases where the families gave permission. When she tried to uphold the existing regulations, she was harassed by her supervisor, demoted, and then fired.

Gray appeared on MSNBC's Verdict with David Shuster on Thursday for her first live interview, along with her attorney, Mark Zaid, who has a history of involvement in high-profile cases involving government secrecy.

"I had no idea I was going to be fired," Gray explained, "but I certainly ... butted heads. ... I wanted there to be clear rules ... and cemetery officials felt like they were the exception to the rule, that they didn't have to play by the same rules."

"It's up to the families to decide how close or far away they want the media to be," Gray continued. "It is not up to Arlington Cemetery officials to do that." In the case that first brought Gray into conflict with her supervisors, the media area had been placed 50 yards away from the gravesite, obstructing the view of photographers and making the service inaudible.

Shuster next turned to Roy Sekoff of the Huffington Post, who stated, "This is part and parcel of the Bush administration's policy of trying to keep the human toll of the Iraq War hidden. ... They talk about sacrifice, they like to use it as an applause line in a stump speech, but they don't want the American people to see that that sacrifice also includes grieving widows and kids who are never going to have a dad."

Shuster then returned to Gray, asking about her termination notice, which complained, "You have failed to follow my instructions ... failed to provide me with complete details for your work assignments, been disrespectful to me as your supervisor and failed to act in an inappropriate [sic] manner."

"I'm guilty of not acting inappropriately," Gray noted wryly. She went on to explain, "Army public affairs did step in and did try to make the changes. But you have a deputy director, Thurman Higginbotham, who has been there for over 30 years and is kind of running the show on his own. He's making up the rules as he goes along."
COMMENTS AT THE LINK:
Quote:
No caskets, no deaths ala the bush crime family. These people will have a special place in history, if we have one. What a disgrace to the men and women who gave their lives for big oil and the bush crime family.
Xrepublican
--------------------------------------------------------------------------------

The subject of funerals comes up not too frequently.

The Bush administration has only learned one thing from the Vietnam war. That one fact is fostering the illusion that the war is going well. They do this by not allowing Americans to see the nightly news and body bags coming back from the war.

First of all we no longer have a viable objective news force. The corporate media covers very little of the war. And the television news covers nothing. CBS spends 3 minutes a week on average. And that is more then the other two.

During the Vietnam war it was shown in depth every single night. And along with eating dinner and the evening news it showed the coffins being brought home every night. Every night. This is the reason Bush will not allow these pictures.



If the news had done it's job, if people had demonstrated in masses, and if there had been a draft, this war would have been over. And since the administration would not allow the coffins to be seen, and the press has long since ceased being an arm of Democracy, we have seen none of this

.

And without a draft which would force the question of the wars legallity, and without the burden of this mess being equally borne, there is little reason to stop the war. So far only a few have paid the price. So the war is still going on.

If you want to see this war in a more philosophical turn then you can see in a real sense we have paid a devastating price. A price everyone knows by now.



The stain of invading and occupying another country. The deaths of hundreds of thousands of those people. Displacement and refugees that number two million. Those people now become refugees in neighboring country's. And all the horror stories of this war. The billions of dollars lost to our own economy. And the billions we now owe to other country's mainly China.





But first and foremost, the loss of American lives on a lie.

The cardinal sin of this administration and this apathetic country is the loss of our military in this war, as well as our world wide reputation.

We need to remember the people who warned about this war and were ignored or trashed. We need to remember the media and the talking heads on radio who aided and abetted in this. And we also need to remember how most of us did not stop to think or reason and went blindly along with this criminal enterprise.



It has continued because it is our fault as Americans.


carol hartford
|

_________________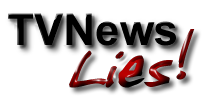 "Behind every great fortune lies a great crime."
Honore de Balzac

"Democrats work to help people who need help.
That other party, they work for people who don't need help.
That's all there is to it."
~Harry S. Truman