Joined: Sat May 29, 2004 11:46 pm
Posts: 14444
Location: NC
Ed Naha: 'On the road with mama's boy'
Thursday, March 24 @ 09:58:33 EST
--------------------------------------------------------------------------------
By Ed Naha
Ladies and gentlemen, may I present President George W. Bush: Leader of This Great Nation, Master of Manipulation, High Priest of Pre-emptive Wars, Grand Poobah of Pontificating, Guardian of Gay Whores Posing as Journalists, Baron of the Big Picture, Master Mauler of the English Language and King of the Faux Frontier.
He's the kinda guy who never lets facts get in the way of his vision, who never lets the real world influence the world in his head, who swats aside scientific and economic realities like they were gnats and, when in political trouble, runs to his Mommy to save his sorry ass. Big Time.

Last week, in Florida, Bush was pummeling pre-selected crowds with his "non-plan" plan to destroy Social Security — a "non-plan" plan he's been pushing for over twenty years. (DAMN YOU, FDR!) Since this effort is sailing along as smoothly as the Titanic, Dubya brought out his Mommy, Babs ("Bulldog") Bush, to help woo the elderly populace of Florida. I saw a brief newsclip of this on the tube and almost fell over laughing. As Babs took the podium, our Fearless Leader squirmed as if he was expecting her to pull out a wooden paddle to swat his Bush behind. Ah, family values. What resulted was an Abbott and Costello routine, with Dubya subbing for Costello.



In both Pensacola and Orlando, Florida, Babs, her pearl necklace shining, shambled up to the bully pulpit espousing not-so-priceless pearls of wisdom. After joking that she showed up so she could tell her sons what to do (Oh, yeah. Governor Jeb "Buttinski" Bush was on hand, as well, at one stop.), she admitted: "That's not really why I'm here. I'm here because your father (Bush 1) and I have 17 grandchildren…. And we want to know, is someone going to do something about it (Social Security). That's the whole reason - other than seeing my boys."

The invite-only crowd went wild, ignoring the fact that Babs and her kids and her grandkids are pretty much unlikely to depend on Social Security in their sunset years because they're filthy (with the accent on "filthy") rich. (Oh, yeah. It should be noted that just about every economist not on the take thinks Bush's "privatization" approach is as financially sound as a Pyramid Scheme…or Arbusto Oil.)

Anyhow, the clip I viewed, had Bulldog Babs preening behind the podium while Georgie Porgie squirmed.

BABS: I think the thing George and I are asked most about these days, especially by parents of young children, is how you raise a President of the United States? Now that George W. is in his fifth year as President, you'd think I'd know the answer, wouldn't you? But truthfully, I do not. There are no great secrets."

DUBYA: squirms.

BABS: Forty-five years ago, when my world was nothing but peanut butter and jelly sandwiches, (yeah, right) Little League games and Brownies, I just, frankly, hoped he'd grow up. (A lot of us are still hoping that, Babs.) Well, he could have been like the little boy who was sent to bed by his mother, and a few minutes later he called her and said 'Mom, I'm thirsty. Can you bring me a glass of water?'

She said 'No, you had your chance, you just turn out your light.' Well, five minutes later, she hears, 'Mom!'

'What?' cried the exhausted mother.

"I'm thirsty, can you please bring me some water'"

DUBYA: squirms.

BABS: 'I told you no, and I told you - now, if you ask me one more time I'm going to come up and spank you.'

Well, five minutes later, the little boy called 'Mom?'

"What?' she said.

He said, 'When you come up to spank me would you bring me a glass of water?'

RIMSHOT! The Floridian drones went wild, Bush relaxed and emitted an "aheh-heh-heh" laugh and Babs added "So, now you can see where the President's tenaciousness comes from - which people also seem to admire so much. It's what you want in a President: It's not what you want in a six-year-old."

(There will be a pause here, for us all to gather what brain cells we have left. We, the taxpayers, are paying for this burlesque show; a creepy carnival created by the whims of our forever six-year-old petulant President.)

Eventually, during the Florida flim-flam show, Bush decided to do stand-up: "They used to say, well, you know, he's got his daddy's eyes but his mother's mouth - which means I'm about to talk a lot."

RIMSHOT! Ba-da-bing.

Then, the gruesome twosome got into Bud and Lou territory in a truly bizarre way. Hilarious hijinx ensued.

DUBYA: I promise not to tell you her age, but she's eligible for Social Security.

BABS: How old are you?

DUBYA: Fifty-eight. How about that?

BABS: Add 22 years.

DUBYA: Yes.

BABS: You're supposed to ask me why I'm here.

DUBYA: Okay. First of all I know why I'm getting white hair.

BABS: I'm here because when else can I see my two oldest boys?

DUBYA: How about a little better answer than that, will you?

BABS: That's reason number one.

DUBYA: (totally misunderstanding his mother's statement two lines up) Now, wait, it's not, how can I see my two better boys. It's how can I tell my two better boys in person what to do, is what you're really trying to say.

BABS: Right, right. If you would listen, I'd tell you more.

(Note to Dubya: Being a "C" student should make you concentrate more on listening and comprehension.)

More blather ensued before Dubya laid his plan on the line (not): "Listen, I concede, Mom, that members of Congress, some would rather not be talking about it. But we're going to talk about it, and I'm going to assure you - I've got your stubbornness -that I'm going to - in a good way - I'm going to - I'm going to keep talking about it until something gets done. I'm going to keep traveling the country saying to people, we've got a problem; if you're a senior, you're going to get your check; and I'm willing to work with Congress. And I'm going to tell you, I - the people of this country are tired of partisan bickering on big issues. They don't want people — they just want the problem solved."

Well said! Cheese 'n' crackers, can this country get any more surreal?

The Pavlovian crowd ate this up and even applauded when Dubya announced: "You have nothing to fear."

Right. Baby-boomers (myself included) have nothing to fear but the visions in Dubya's head. I suppose that counts as "fear itself."

How did this burlesque show go down? Well, every poll still shows that the majority of Americans think Dubya's "non-plan" plan is a bupkie. A stinker. A non-issue.

They're worried about the deficit, no jobs, a tanking economy, rising gas prices, environmental issues and, oh, yeah, that war we're winning in Iraq.

Speaking of same, last Saturday, our beloved Connecticut Cowpoke took to the airwaves and announced that the invasion of Iraq and the fall of Saddam were instrumental in spreading democracy around the Arab world. All is well. It's that mandate thaing.

One day later? A headline from the L.A. Times: CRIME AS LETHAL AS WARFARE IN IRAQ. Sub-head? "As morgues fill, police blame sectarian rivalries suppressed by Hussein. Kidnapping and the trade in arms and drugs are also on the rise."

Here's a quote from the article by the head of Baghdad's central morgue: "The cases we are getting are unbelievable. Huge crimes, assassinations, beheadings. Why, only today, I dissected three beheaded bodies. We will probably break the record for beheaded cadavers in any forensic department in the world."

All is well. Afghanistan is a major drug supplier, once again. And thanks to those roadside bombs and those beheadings, Iraq is now the pothole capital of the world and the owner of a very large surplus of turbans.

So, thanks for abandoning the White House, Junior. Thanks for not running the show. Thanks for going out on the road day after day, week after week, to promote a Social Security non-policy that stinks like a three-day-old fish (and having the tax-payers foot the friggin' bill). We certainly wouldn't want you to concentrate on other, less media-friendly things….LIKE RUNNING THE COUNTRY!!!

But all is not lost. Maybe you can get Mommy to bail you out of these military and financial quagmires you've gotten us into.

And if she's too busy?

Try ventriloquist dummies.

After all, you talk out of the side of your mouth, anyway.

And you'd be surrounded by your peers.
Link:
http://mkanejeeves.com/
Catherine

_________________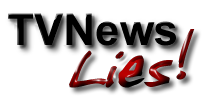 "Behind every great fortune lies a great crime."
Honore de Balzac

"Democrats work to help people who need help.
That other party, they work for people who don't need help.
That's all there is to it."
~Harry S. Truman