Joined: Sat May 29, 2004 11:46 pm
Posts: 14444
Location: NC
[url=http://www.truthdig.com/report/item/20080714_iran_shows_its_cards/]Iran Shows Its Cards
[/url]
By Scott Ritter from Truthdig
There can no longer be any doubt about the consequences of any U.S. and/or Israeli military action against Iran. Armchair warriors, pundits and blustering politicians alike have been advocating a pre-emptive military strike against Iran for the purpose of neutralizing its nuclear-related infrastructure, as well as retarding Iran's ability to train and equip "terrorist" forces on Iranian soil before dispatching them to Iraq or parts unknown. Some, including me, have warned of the folly of such action, and now Iran itself has demonstrated why an attack would be insane

I've always pointed out that no plan survives initial contact with the enemy, and furthermore one can never forget that, in war, the enemy gets to vote. On the issue of an American and/or Israeli attack on Iran, the Iranian military has demonstrated exactly how it would cast its vote. Iran recently fired off medium- and long-range missiles and rockets, in a clear demonstration of capability and intent. Shipping through the Strait of Hormuz, regional oil production capability and U.S. military concentrations, along with Israeli cities, would all be subjected to an Iranian military response if Iran was attacked.

The Bush administration has shrugged off the Iranian military display as yet another example of how irresponsible the government in Tehran is. But the Pentagon for one has had to sit up and pay attention. For some time now, the admirals commanding the U.S. Fifth Fleet in the Persian Gulf have maintained that they have the ability to keep the Strait of Hormuz open. But the fact is, the only way the United States could guarantee that the strait remained open would be to launch a massive pre-emptive military strike that swept the Iranian coast clear of the deadly Chinese-made surface-to-surface missiles that Iran would use to sink cargo ships in the strategic lane. This strike would involve hundreds of tactical aircraft backed up by limited ground action by Marines and U.S. Special Operations forces which would involve "boots on the ground" for several days, if not weeks. Such a strike is not envisioned in any "limited" military action being planned by the United States. But now that it is clear what the Iranian response would entail, there can no longer be any talk of a "limited" military attack on Iran.

The moment the United States makes a move to secure the Strait of Hormuz, Iran will unleash a massive bombardment of the military and industrial facilities of the United States and its allies, including the oil fields in Iraq, Kuwait, Saudi Arabia, the United Arab Emirates and Qatar. American military bases in Iraq and Kuwait, large, fixed and well known, would be smothered by rockets and missiles carrying deadly cluster bombs. The damage done would run into the hundreds of millions, if not into billions, of dollars, and hundreds, if not thousands, of U.S. military personnel killed and wounded.

To prevent or retard any Iranian missile attack, the United States would have to commit hundreds of combat sorties, combined with Special Operations Forces, to a counter-missile fight which would need to span the considerable depth of the Persian landmass from which missiles might reach potential targets. While there has been some improvement in the U.S. military's counter-missile capability, one must never forget that in 1991 not a single Iraqi Scud missile was successfully interdicted by any aspect of American military action (airstrike, ground action or antiballistic missile), and in 2003 the U.S. military had mixed results against the far less capable Al-Samoud missiles. Israel was unable to prevent Hezbollah from firing large salvoes of rockets into northern Israel during the summer 2006 conflict. There is no reason for optimism that the U.S. and Israel have suddenly found the solution to the Iranian missile threat.
MORE AT THE LINK

_________________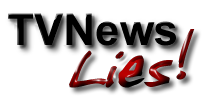 "Behind every great fortune lies a great crime."
Honore de Balzac

"Democrats work to help people who need help.
That other party, they work for people who don't need help.
That's all there is to it."
~Harry S. Truman