Joined: Sat May 29, 2004 11:46 pm
Posts: 14444
Location: NC
What's Sex Got to Do With It?
By Chris Hedges
If I had to choose between George W. Bush, naked and neighing on all fours while being ridden around the Oval Office by a spurred cowgirl Condoleezza Rice, or enduring his shredding of domestic and international law to wage an illegal war and bilking of the country on behalf of his corporate backers, I could learn to stomach a wide array of sexual escapades.

Let our elected leaders and candidates have quick homosexual encounters in airport bathrooms, bring as many hookers as they want to their hotel rooms, and screw around with their campaign staff as long as they exhaust their libidos on lusts other than war, torture and economic mismanagement. Adolf Hitler, after all, was an abstemious and monogamous vegetarian who loved his German shepherd.

But, unfortunately for us, and hapless politicians like John Edwards, our press finds it more lucrative to report salacious sex scandals than the death and maiming of tens of thousands of Iraqi civilians, although the mainstream press showed, for once, a remarkable restraint until Edwards was forced to confess. We hear more about pricey hookers and the bathroom code of cruising homosexuals than the revoking of habeas corpus, the use of torture as an interrogation technique, and the plundering of our country by rapacious corporations. Television dominates our news content, and its ethical standards hover around those of the National Enquirer.

The press has become our arbiter of personal morality. Have an affair and they will trap you in the middle of the night in a Los Angeles hotel bathroom; they will dig up the escort you met in a Washington hotel room and splatter your private foibles across television screens and news pages. These stories gratify our prurient fascination with illicit sexual liaisons. They are part of the blurring of news with the tawdry world of reality shows and television entertainment. They produce titillating rituals of public humiliation and disgrace. They also lacerate the secret guilt of those who have felt or acted upon lust while in committed relationships. It is all Jerry Springer, all the time.

Reporters often know the sins of which they speak. They can shame John Edwards, Eliot Spitzer, Larry Craig and Bill Clinton and then head off to a hotel bar to do the same thing. The moral lapses of our media inquisitors, which I witnessed for over two decades as a reporter, can be as reprehensible as the behavior of those they cover.
MORE AT THE LINK.
Who knows? Maybe George and Condi

have

played cowboy and cowgirl in the OO....but would it really matter? It's about all Bush has not been accused of, and impeachment still isn't happening
.

_________________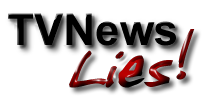 "Behind every great fortune lies a great crime."
Honore de Balzac

"Democrats work to help people who need help.
That other party, they work for people who don't need help.
That's all there is to it."
~Harry S. Truman