Joined: Sat May 29, 2004 11:46 pm
Posts: 14444
Location: NC
A Turkey By Any Other Description - Is Still the Governor of Alaska
And now comes a turkey disguised as a human. While most turkeys might be offended at the comparison, "turkey" might be the best way to describe Gov. Sarah Palin.

The former Republican VP nominee, at home in Wasilla, Alaska, went to the Triple-D farm, Thursday, accompanied by a willing press corps. There, she declared, apparently in all sincerity and unaware of the great irony, "I, Governor Sarah Palin, friend to all creatures great and small." Yes, the same Sarah Palin who recently cooked moose chili while being interviewed on TV, who regularly kills animals, who approves the killing of wolf pups in their dens, who sees nothing wrong with violating every "fair chase" rule of hunting by encouraging aerial hunting. That Sarah Palin.

But, her "pardon" actually gets even more outrageous.

_________________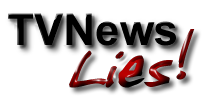 "Behind every great fortune lies a great crime."
Honore de Balzac

"Democrats work to help people who need help.
That other party, they work for people who don't need help.
That's all there is to it."
~Harry S. Truman