Joined: Sat May 29, 2004 11:46 pm
Posts: 14444
Location: NC
Our Infinite Capacity for Self-Deception
By Tony Swartz
Twenty five years ago, the New York Times Magazine ran an extraordinary article titled "How Do Tobacco Executives Live With Themselves?" by Roger Rosenblatt. At the end, he quoted an executive named Victor Crawford who worked for five years as a lobbyist for the Tobacco Institute and helped defeat a series of anti-smoking bills.

A smoker himself, Crawford had been diagnosed with throat cancer two years earlier at the age of 59.

Here's what Crawford told Rosenblatt about his career choice: "In a way, I think I got my just desserts, because, in my heart, I knew better. But I rationalized and denied, because the money was so good and because I could always rationalize it. That's how you make a living, by rationalizing that black is not black, it's white, it's green, it's yellow."

Crawford died two years later, at the age of 63.

His story is different than ours only by degrees. Each of us shares an infinite capacity for self-deception. What we fail to see - or willfully resist seeing - runs us, outside our awareness. What we're willing to see, however painful it may be, we have the potential to influence.

I've been mulling over this paradox the last few days in thinking about the economic crisis we're in and the stories that some of its most egregious players had to tell themselves to rationalize the choices they were making.
What explanation did Bernie Madoff come up with to justify systematically defrauding thousands of clients, including friends and philanthropies, out of billions of dollars over many decades?

How did James Coyne of Bear, Sterns feel comfortable flying off on a private plane for days at a time to play golf and bridge during the weeks that his company was going up in flames?

What could have made John Thain, the ousted CEO of Merrill Lynch, feel it was reasonable to spend $1.3 million decorating his office and then seek a $10 million bonus during a year that his company was reporting billion dollar quarterly losses?

These were all very shrewd, very successful men who behaved in ways that were stupendously stupid, tone-deaf, self-defeating, and devastating to others.

What I believe they were missing, above all, were active inner lives. The antidote to self-deception is self-awareness. Among the thousands of senior corporate executives I've met and worked with over the years, no single quality is more conspicuously absent, or less actively valued.

_________________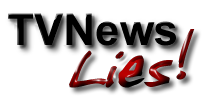 "Behind every great fortune lies a great crime."
Honore de Balzac

"Democrats work to help people who need help.
That other party, they work for people who don't need help.
That's all there is to it."
~Harry S. Truman