Joined: Sat May 29, 2004 11:46 pm
Posts: 14444
Location: NC
So this is what a dictatorship feels like. Tens of millions of Americans deliver an absolutely unequivocal message on November 7: Get our troops out of Iraq. And the Generalissimo, who cares more about his Daddy issues than he does about respecting democracy (in the U.S. or anywhere else), responds by ordering an escalation, purging the military command of anyone who disagrees, and illegally executing the guy who (supposedly) tried to kill Daddy. On a Muslim religious holiday. While onlookers chanted the name of the cleric whose U.S.-sponsored death squads have helped tear Iraq apart.

I'm going to be sick.

Polls tell us that up to 70 percent of Americans want our troops out of Iraq. But since there is no mass movement on the streets threatening to shut down business as usual in this country until our participation in this war is ended (and why not?), our only recourse as citizens has been to express ourselves at the ballot box. Which we did. And which is now being ignored, just as it would be in any other country where the whims of the Dear and Beloved Comrade Leader trump all else.

How sad (and frightening) it is that our only hope of mitigation, let alone prevention, of Bush's planned escalation rests with Congressional Democrats who have already pledged not to use their only weapon -- the blocking of budget requests -- to interfere with Bush's war. Harry Reid and Nancy Pelosi can (correctly) blow all the hot air they like about what a horrible idea Bush's escalation is, but unless they and their colleagues back it up with legislative action, their words and press conferences and letters to the White House are meaningless posturing.

The most repugnant piece of this -- aside from the death of American democracy and the additional deaths of more U.S. soldiers and, no doubt, many thousands more Iraqis -- is that the Bush "surge," like every single other aspect of his Iraq policies over the last five years, is solely a PR campaign designed for American audiences. It doesn't matter that it will be militarily counterproductive and deadly. Trying to resuscitate poll numbers here is apparently far more important than living, breathing human beings there. Or, in the longer run, national security, the ability of our military to defend against genuine threats, or America's standing in the world.

In this case, the Rovian "product" is a New! Improved! War in Iraq!, and the feel-good product rollout began with the execution of Saddam, expedited so that it would come just before New Year's Day: out with the old, in with the new, get it? Next, replace those annoying old generals who think escalating U.S. troop presence in Iraq is clinically insane with some new, agreeable apparatchiks, and this week, voila! The big product launch. Full color ads to follow.
READ MORE HERE

_________________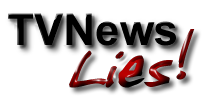 "Behind every great fortune lies a great crime."
Honore de Balzac

"Democrats work to help people who need help.
That other party, they work for people who don't need help.
That's all there is to it."
~Harry S. Truman