Joined: Sat May 29, 2004 11:46 pm
Posts: 14444
Location: NC
Support Our Veterans
Quote:
In one of the great ironies of American politics, it's Democrats--John Murtha, Nancy Pelosi, and Ike Skelton--who demand that the Bush Administration provide our troops with training and equipment before they go into battle and guarantee adequate veterans' services when they return. Given that Republicans have carefully sought to build up support among military families, it comes as a shock that the White House has not kept its commitments to veterans.

On November 17, 2005, Congressman Murtha denounced the occupation of Iraq. He stated: "our military is suffering." Murtha spoke of visiting wounded troops at Bethesda and Walter Reed medical centers and reported that our armed forces were not receiving proper care when they returned to the United States.

To date there have been more than 3100 US military deaths in Iraq and more than 32,000 of our troops have been wounded. (There have been at least 56,000 Iraqi casualties although some counts are much higher.) In January 2006, Economists Joseph Stiglitz and Linda Bilmes estimated that the final cost of the Iraq war would range from $750 to $1269 Billion. Of this amount, costs associated with veterans' injuries and payments ranged from $91 to $214 Billion.



In December, after visiting wounded veterans at Walter Reed hospital, President Bush remarked : "We owe them all we can give them -- not only for when they're in harm's way, but when they come home to help them adjust if they have wounds, or help them adjust after their time in service." Regrettably, the actions of the Administration belie Bush's words.

The Veterans Administration is swamped by the needs of their constituents: next year, they expect to treat 263,000 Iraq and Afghanistan veterans three times what they projected. Many of the Iraq veterans suffer from post-traumatic stress disorder and the VA is unable to provide the necessary mental health services. A recent report indicated: "Veterans have fewer visits with mental health professionals, on average, than they did before. Between 1995 and the first half of fiscal 2006, for example, general psychiatry visits for those in the mental health system dropped, according to VA data." Nonetheless, President Bush's most recent budget "assumes cuts to funding for veterans' health care two years from now."

February 18th, the Washington Post reported that the Iraq War transformed Walter Reed Army Medical Center into" a holding ground for physically and psychologically damaged outpatients." The article depicted harrowing conditions at the hospital: confused, disabled veterans who do not received proper treatment because they are left to wander around the huge campus on their own. And as bad as these circumstances are, they will get worse: "The Pentagon has announced plans to close Walter Reed by 2011."
READ MORE AT THE LINK.
THE COMMENTS AT THE LINK ARE EXCELLENT AND VERY INSIGHTFUL.
Bob Burnett is a Berkeley writer, activist, and Quaker. Before starting a second career as a journalist, he was a technologist and one of the founding executives at Cisco Systems. Bob can be reached at boburnett@comcast.net.

_________________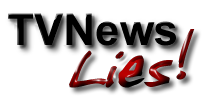 "Behind every great fortune lies a great crime."
Honore de Balzac

"Democrats work to help people who need help.
That other party, they work for people who don't need help.
That's all there is to it."
~Harry S. Truman