Joined: Sat May 29, 2004 11:46 pm
Posts: 14444
Location: NC
Morning Joe Allows Guests To Pimp Lewin Group 'Research'
Two day ago, the Washington Post wrote up an article documenting the often unstated connections between the Lewin Group -- whose health care talking points have been widely cited by those trying to derail reform -- and the health care industry. Did you read it? If not, don't feel too bad, the staff of professional journobarista extravaganza Morning Joe haven't either.

Earlier today, Morning Joe hosted a discussion of the health care reform bill with Republican Representatives Tom Price (Ga.) and Dave Camp (Mich.). It didn't take long for the Lewin Group to come up:

MIKE BARNICLE: I have heard the President of the United States say to me through the television, that if I like my health care plan, under this proposal going forward, I keep my health care plan. If I like my doctor, I keep my doctor. I think I just heard you say that this plan means government intervention and government bureaucrats dictating to me what doctor to go to and what kind of health plan I'm going to have. Are you telling me that the President is kidding me?

PRICE: What I'm telling you is the President says the right things oftentimes, but sometimes...my sense is that he hasn't read the bill before the committees and on the floor of the House of Representatives. Because the bill that's on the floor of the House, or will be on the floor of the House next week has a stipulation that within five years every single health plan, every single health insurance policy in this nation must look exactly the same. What that means to me and folks across this land who may have health insurance policies that don't look just like that, you won't be able to keep it. In fact, The Lewin Group did a study that demonstrated clearly that more than a hundred million Americans -- a hundred million Americans! -- will be moved --

BARNICLE: What's the Lewin Group?

PRICE: It's a study group. it's a nonpartisan private study group that looks at public policy issues.

BARNICLE: Who funds them?

PRICE: Who funds them? I think they are a foundation. what they have shown is over 100 million Americans will be forced from private personal insurance to the government-run program. That ought to give pause to everybody. And that's why we believe we ought to sit down in a bipartisan way and come up with the positive solutions available to us.

CARLOS WATSON: Congressman Camp, Carlos Watson here. I really appreciated you pointing outlining those three points
.
How annoying! It's like being teased. For a second there, I really thought that Barnicle was going to actually secrete some journalism-like substance. What is the Lewin Group? Let's go to the Post article:

Generally left unsaid amid all the citations is that the Lewin Group is wholly owned by UnitedHealth Group, one of the nation's largest insurers.

More specifically, the Lewin Group is part of Ingenix, a UnitedHealth subsidiary that was accused by the New York attorney general and the American Medical Association, a physician's group, of helping insurers shift medical expenses to consumers by distributing skewed data. Ingenix supplied its parent company and other insurers with data that allegedly understated the "usual and customary" doctor fees that insurers use to determine how much they will reimburse consumers for out-of-network care.

In January, UnitedHealth agreed to a $50 million settlement with the New York attorney general and a $350 million settlement with the AMA, covering conduct going back as far as 1994.

Ingenix chief executive Andrew Slavitt said the Ingenix data was never biased, but Ingenix nonetheless agreed to exit that particular line of business. "The data didn't have the appearance of independence that's necessary for it to be useful," Slavitt said.

Lewin Group Vice President John Sheils said his firm had nothing to do with the allegedly flawed Ingenix reimbursement data. Lewin has gone through "a terribly difficult adjustment" since it was bought by UnitedHealth in 2007, because the corporate ownership "does create the appearance of a conflict of interest."

_________________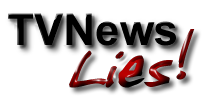 "Behind every great fortune lies a great crime."
Honore de Balzac

"Democrats work to help people who need help.
That other party, they work for people who don't need help.
That's all there is to it."
~Harry S. Truman