Mary had been told by her doctor that she had cancer and would only live another 6 months. She was very upset but decided to go to the local pub with some close, female friends to get drunk and to celebrate her life.

The women went to the pub, found a table, and ordered round after round of drinks. They cried, laughed, hollered, and whooped it up. After awhile, some other women of their acquaintance came over to the table and asked what the celebration was about.

"Well, we're here celebrating my life because I have Aids and I've been given only 6 months to live," said Mary. After the women had offered their sympathies and left, one of Mary's friends turned to her and said, "Mary, why did you tell those people you have Aids? You don't have Aids. You have cancer."

"Well," Mary replied. "I don't want those bitches sleeping with my husband after I'm gone!"

_________________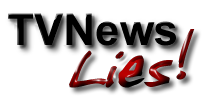 "Behind every great fortune lies a great crime."
Honore de Balzac

"Democrats work to help people who need help.
That other party, they work for people who don't need help.
That's all there is to it."
~Harry S. Truman