Joined: Sat May 29, 2004 11:46 pm
Posts: 14444
Location: NC
Gibson to Re-Shoot Braveheart, The Patriot, We Were Soldiers
HOLLYWOOD (Disassociated Press) August 7, 2006 –
In the aftermath of Mel Gibson's much bally-hood comments last week about Jewish people being responsible for all the wars in the history of the world, Gibson's film company, Icon Productions, announced today that it would be re-making Braveheart, The Patriot, and We Were Soldiers, three films in which Gibson stars that are centered around historic wars.

"Mel was reviewing the films all last week, and is very concerned about each of the movies' shortcomings in detailing the Jews' responsibility for causing the war depicted in the film," stated Icon spokesperson Seth Gumbridge. Braveheart is a movie about Scotland's fight for independence from England during the 14th century; The Patriot is set against the backdrop of the United States revolutionary war, and We Were Soldiers is based on the Viet Nam conflict. "The focus on the re-makes will be to demonstrate how the Jews are responsible for the wars chronicled in those movies."

Gibson's famous criticism of the Jewish people came during what has been described as an 'anti-Semitic tirade' following an arrest last week for drunk driving in Malibu. While many of Gibson's fans and supporters have expressed shock and dismay over Gibson's apparent anti-Semitism, there are those who aren't surprised.

"Gibson holds a theology known as 'Sedevacantism,' a notion shared among certain individuals claiming to be Catholic which, amongst other things, rejects the validity of the Church's Vatican II reforms of the 1960's – one of the primary reforms being the recognition that the Jewish people as a whole are not responsible for the death of Jesus," explained frequent Disassociated Press theological contributor Cardinal Roulette Bourgnian of France (see Pronunciation of 'Goddameter' Debated by Theologians, The Disassociated Press, April 19, 2004; Mother Teresa Beatified; Still Dead, The Disassociated Press, October 20, 2003). Disassociated Press associates caught up with the Cardinal on Venice Beach, where he just happened to have been vacationing.

"It's going to be, tough, it's going to be expensive, and it's going to be controversial," concluded Gumbridge of the re-makes. "However, in the end, Mel feels it will be worth it, to finally let the truth be known about the real cause of those horrible wars."
LINK
Catherine

_________________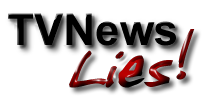 "Behind every great fortune lies a great crime."
Honore de Balzac

"Democrats work to help people who need help.
That other party, they work for people who don't need help.
That's all there is to it."
~Harry S. Truman