Via email...



Dear Abby,

I've never written to you before, but I really need your advice. I have
suspected for some time now that my wife has been cheating on me. The
usual signs; phone rings but if I answer, the caller hangs up.

My wife has been going out with "the girls" a lot recently although when
I ask their names she always says, "Just some friends from work, you
don't know them."

I always try to stay awake to look out for her coming home, but I
usually fall asleep. Anyway, I have never approached the subject with my
wife. I think deep down I just didn't want to know the truth, but last
night she went out again and I decided to really check on her.

Around midnight, I decided to hide in the garage behind my golf clubs so
I could get a good view of the whole street when she arrived home from a
night out with "the girls". When she got out of the car she was
buttoning up her blouse, which was open, and she took her panties out of
her purse and slipped them on.

It was at that moment, crouching behind my clubs, that I noticed that
the graphite shaft on my driver appeared to have a hairline crack right
by the club head.

Is this something I can fix myself or should I take it back to the pro
shop where I bought it?

(From a song by John Prine...)

Dear Abby, Dear Abby ...My feet are too long
My hair's falling out and my rights are all wrong
My friends they all tell me that I've no friends at all
Won't you write me a letter, Won't you give me a call
Signed Bewildered
Bewildered, Bewildered...

Chorus:
You have no complaint
You are what your are and you ain't what you ain't
So listen up Buster, and listen up good
Stop wishing for bad luck and knocking on wood

Dear Abby, Dear Abby...
My fountain pen leaks
My wife hollers at me and my kids are all freaks
Every side I get up on is the wrong side of bed
If it weren't so expensive I'd wish I were dead
Signed Unhappy
Unhappy, Unhappy...

Repeat Chorus

Dear Abby, Dear Abby...
You won't believe this
But my stomach makes noises whenever I kiss
My girlfriend tells me It's all in my head
But my stomach tells me to write you instead
Signed Noise-maker
Noise-maker, Noise-maker

Repeat Chorus

Dear Abby, Dear Abby...
Well I never thought
That me and my girlfriend would ever get caught
We were sitting in the back seat just shooting the breeze
With her hair up in curlers and her pants to her knees
Signed Just Married
Just Married, Just Married...

_________________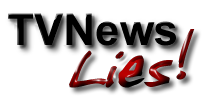 "Behind every great fortune lies a great crime."
Honore de Balzac

"Democrats work to help people who need help.
That other party, they work for people who don't need help.
That's all there is to it."
~Harry S. Truman