NFL Network Conspiracy
Deep Pockets Collapse Under Pressure
Earlier in the NFL season, the NFL Network -- chaired by Cowboys owner Jerry Jones of all people -- deflected criticism of its privatized coverage on select NFL games by blaming the cable companies.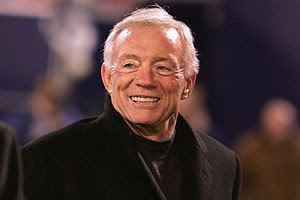 Quote:
In a conference call with reporters last week, NFL commissioner Roger Goodell relentlessly repeated the NFL mantra. He knows fans may be angry they will miss NFL Networks' eight-game schedule . . . . but he [insisted that] the NFL Network was created simply as a vehicle to bring "more football to fans." Blame the cable carriers for not allowing it, he said.
Cable companies, in turn, blamed the NFL Network.
Quote:
Big Cable says the NFL Network is asking it for 70 cents a month for each cable home. That cost would have to be passed on to all subscribers, including non-NFL fans. Big Cable says year-round NFL Network programming other than the eight games is pedestrian, with little value to its customers. . . .

Left unsaid is that Comcast charges its customers, albeit lower rates, for sports channels like Versus and Golf Channel [which are distributed] on the same basic digital tier [the NFL Network wants].

Comcast owns both channels.
Neither Big Cable nor the NFL admitted that privatized greed had superseded public interest in this case.
Quote:
[T]he game[s] will not be available in about 74.1 million of the country's 112.8 million homes with televisions.
The corporate arguments revolved around their own interests rather than the publics' interest, and each side left something damaging to their position unsaid.
ARTICLE
However, what neither side predicted was the potentially historic game of week 17, scheduled between the New England Patriots and the New York Giants, where the Patriots have the chance to set a new record for an undefeated regular season, surpassing the '72 Miami Dolphins previous record of 14-0 by two games.
Suddenly, the United States Congress grew a spine and used a little political pressure to collapse the deep pockets of Big Cable and the NFL:
Quote:
For sports fans, in general, the most significant thing that happened yesterday wasn't on the field, court or ice. It happened in an announcement that the Patriots-Giants game on Saturday will be available on network television. . . .
As you probably know, under normal circumstances, the game would have been broadcast only to those who have access to NFL Network. . . .
The NFL has wanted to put this on the shoulders of the cable industry, but when Congress got involved, namely Sen. Patrick Leahy, D-Vt., and Sen. Arlen Specter, R-Pa., it was the league who was in the cross-hairs. Leahy and Spector co-authored a letter to the league encouraging it to make the game available more broadly.
The hammer was that the NFL enjoys an anti-trust exemption that has allowed it to flourish and Congress can always revisit that exemption. [emphasis added]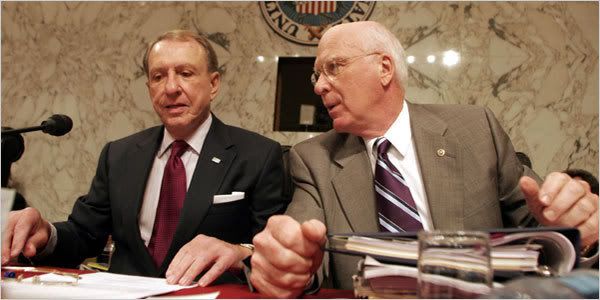 ARTICLE
Amazing who can be tackled with a little leverage, isn't it?
When asked about what the wider coverage of the Patriots-Giants game means, an "unusually cheery" Patriots' coach Belichik said,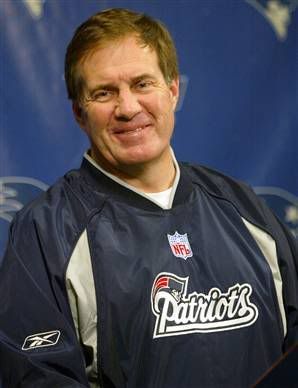 "It will be like the State of the Union address. You can flip to every channel and see it."
ARTICLE
Last edited by Glass Race on Sun Dec 30, 2007 11:47 pm, edited 1 time in total.