Joined: Sat May 29, 2004 11:46 pm
Posts: 14444
Location: NC
When a Great Power Goes Mad
With the fifth anniversary of the Iraq War and the grim milestone of 4,000 U.S. dead, the nation has been awash with news retrospectives on the war and speeches by politicians, mostly offering sanitized versions of what's transpired.

With a few exceptions, these media/political reflections have had the feel of self-rationalizations, more than self-criticisms. They've conveyed a sense that the U.S. system is doing just fine, thank you, although a few mistakes were made.

So, you have President George W. Bush, the chief author of this catastrophic war, declaring that "normalcy is returning back to Iraq" even as fighting rages across much of the country and rockets rain down on the highly fortified Green Zone in Baghdad.

Bush's comment invited comparisons to the acronym coined by U.S. Army soldiers during World War II: SNAFU for "situation normal, all fucked up."

In the news media, there were specials, including a much-touted PBS Frontline two-parter on "Bush's War" which followed the mainstream line of mostly accepting the Bush administration's good intentions while blaming the disaster on policy execution – a lack of planning, bureaucratic rivalries, rash decisions and wishful thinking.

The chief interviews for the program were with former Bush administration officials and with journalists – such as Michael Gordon and John Burns of the New York Times whose influential reporting helped set the stage for the war – and with Bob Woodward, whose Bush at War was a generally flattering account of Bush's decision-making.
Remaining outside the frame of mainstream U.S. debate was any serious examination of the war's fundamental illegality.
I found this comment at the link. It's a marvelous response:
Quote:
Hold the candidates accountable


Parry wrote (my emphasis in bold):

"During the post-World War II trials at Nuremberg, the United States led the world in decrying aggressive war as "the supreme international crime differing only from other war crimes in that it contains within itself the accumulated evil of the whole."



Yet, Frontline and other mainstream U.S. news outlets shy away from this central fact of the Iraq War: by invading Iraq without the approval of the U.N. Security Council and under false pretenses, the Bush administration released upon the Iraqi people "the accumulated evil of the whole" – and committed the "supreme" war crime.



An obvious reason why the mainstream U.S. press can't handle this truth is that to do so would mean that President Bush, Vice President Dick Cheney, a host of other U.S. officials and even some prominent journalists could be regarded as war criminals.

To accept that reality would, in turn, create a moral imperative to take action. And that would require a great disruption in the existing U.S. power structure, which hasn't changed much since Bush won authorization from Congress in October 2002 to use force and then invaded Iraq in March 2003."

And what, if anything, will truly change with this next election? Parry states that "Frontline and other mainstream U.S. news outlets shy away" but it is also our candidates and the American people who "shy away."


None of the "big 3" presidential candidates is willing to show any courage or real leadership on this issue. None is willing to say that US conduct in Iraq has been "the supreme international crime." None is willing to fight for global justice.

Instead, what is offered to voters from "the loyal opposition?" We are told of Bush's INCOMPETENCE in Iraq. The implication, of course, is that his invasion of Iraq was legal but perhaps ill-advised. We are told of his poor strategy in carrying out the occupation but nothing of Iraq's sovereignty and our illegitimate occupation. And we are and will be told that, rather than "put the nation through any sort of war crimes trial", we should "get beyond all the partisan bickering" and move the nation forward.

Does anyone care about justice and accountability anymore?

Roughly one million INNOCENT Iraqis died under the sanctions imposed by Bush I and by Bill Clinton. What right did the US have, whether "approved by the UN or not", to starve to death innocent Iraqis, including more than a quarter million children? If the topic cannot even be introduced into the national dialog during the presidential election process, is there really any hope for meaningful change?

And now there are at least another million dead Iraqis because of Bush's invasion. War crime? You're damned straight it is! What kind of useless political process are we running in this country when candidates wouldn't dare make such an accusation? Sorry, candidates, the marketing department would prefer that you not use such inflammatory rhetoric. Give me a break.

The article's title, "When a Great Power Goes Mad" is just perfect. Sadly, our candidates and those who endorse them are also to blame. We demand no accountability; we get no accountability; and we get no change. Unacceptable. When our political institutions are incapable of honoring our values and beliefs, it's time to make radical changes in those institutions. If you keep voting for those who will not stand in true opposition to the tyranny of US imperialism, you are voting for the status quo and for all the injustice, suffering and destruction that implies.


by welshTerrier2 (6 articles, 2 quicklinks, 81 comments) on Friday, March 28, 2008 at 6:01:06 PM

_________________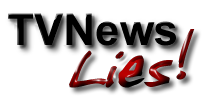 "Behind every great fortune lies a great crime."
Honore de Balzac

"Democrats work to help people who need help.
That other party, they work for people who don't need help.
That's all there is to it."
~Harry S. Truman