Joined: Sat May 29, 2004 11:46 pm
Posts: 14444
Location: NC
This is a very long read, but it's better than having to listen to Conyers deliver it verbatim...see if you agree with him

.
Conyers Explains Why He Hasn't Impeached
by David Swanson
House Judiciary Committee Chairman John Conyers has released a lengthy new report that updates his previous report originally released in 2005 documenting Bush and Cheney's crimes and impeachable offenses. The new report recommends that the Attorney General appoint a Special Counsel, even while making other recommendations that could delay or prevent prosecutions (including creating a bipartisan commission to spend a year and a half looking at the crimes and potentially immunizing criminals). The report includes 47 recommendations, some better than others, and has a tendency to ask the next president to ignore bad laws while offering that Congress might pass better laws "if necessary." The report takes up some new topics not addressed in the old one, but largely covers familiar ground, with one glaring exception: it virtually ignores what had previously been a major focus, the war. The lies that launched the war receive a few pages toward the end.

Over the past three years, a great many people have lobbied Conyers to impeach Bush and Cheney. I've worked with him and his staff, been arrested protesting in his office, and everything in between. Conyers includes in his new report a foreword that amounts to a seven-page letter to disappointed impeachment advocates. After listing some of the most serious abuses of power imaginable, Conyers writes:

Many think these acts rise to the level of impeachable conduct. I agree. I have never wavered in my belief that this President and Vice-President are among the most impeachable officials in our Nation's history, and the more we learn the truer that becomes.

This is new for Conyers to be saying this publicly in a formal report. Just as his new report maintains a pretended uncertainty as to whether crimes have been committed, his past reports and statements have maintained a pretended uncertainty as to whether impeachable offenses had been committed. Given that most of the offenses discussed are statutory crimes and that Conyers now admits to the impeachability of the guilty parties, the new pretense is shaky. But if, years from now, Conyers says that he has never wavered from his belief that Bush and Cheney were criminals, it will be appropriate to point out the novelty. Conyers continues:

Some ardent advocates of impeachment have labeled me a traitor – or worse – for declining to begin a formal impeachment inquiry in the House Judiciary Committee. While I reject that particular criticism, ...

I recall suggesting that Conyers might have "sold-out", after which most of his staff refused to speak to me. I'm sure someone did call him a traitor, and I can't imagine what's worse than that. Perhaps someone said that he was complicit in the death of 1.3 million Iraqis. That's pretty bad. But that charge would not be baseless. We had a situation in which a majority of Americans wanted impeachment, a majority of Conyers' constituents (including his wife) wanted impeachment, 100 cities passed resolutions demanding impeachment, impeachment resolutions were introduced and referred to the House Judiciary Committee, the chairman of that committee believed the offenses were "among the most impeachable in our nation's history," the charges included the launching of the war on Iraq, and the chairman refused to act. It's possible that his actions would have failed in the House or the Senate. It's possible that his actions, whether failing or succeeding, would have had some other negative consequence. But the fact was that he refused to try, and as many of us read the Constitution that was a failure of duty.
LOTS MORE AT THE LINK

_________________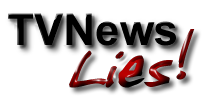 "Behind every great fortune lies a great crime."
Honore de Balzac

"Democrats work to help people who need help.
That other party, they work for people who don't need help.
That's all there is to it."
~Harry S. Truman