Joined: Sat May 29, 2004 11:46 pm
Posts: 14444
Location: NC
Read this one and then decide if it's just another conspiracy theory!
Would the Bush government do this? Probably...
Deadly biohazard hits D.C. anti-war protests
A week after the massive anti-war demonstrations in Washington, it has been revealed that biohazard sensors detected the dangerous tularemia bacteria over the crowds.

Just so you understand the implications, here is a brief history (from the Journal of the American Medical Association) of tularemia and how it is stockpiled as a bioweapon by the U.S. military ...

Tularemia was first described as a plaguelike disease of rodents in 1911 and, shortly thereafter, was recognized as a potentially severe and fatal illness in humans. Tularemia's epidemic potential became apparent in the 1930s and 1940s, when large waterborne outbreaks occurred in Europe and the Soviet Union and epizootic-associated cases occurred in the United States. As well, F tularensis quickly gained notoriety as a virulent laboratory hazard. Public health concerns impelled substantial early investigations into tularemia's ecology, microbiology, pathogenicity, and prevention.

Francisella tularensis has long been considered a potential biological weapon. It was one of a number of agents studied at Japanese germ warfare research units operating in Manchuria between 1932 and 1945; it was also examined for military purposes in the West. A former Soviet Union biological weapons scientist, Ken Alibeck, has suggested that tularemia outbreaks affecting tens of thousands of Soviet and German soldiers on the eastern European front during World War II may have been the result of intentional use. Following the war, there were continuing military studies of tularemia. In the 1950s and 1960s, the US military developed weapons that would disseminate F tularensis aerosols; concurrently, it conducted research to better understand the pathophysiology of tularemia and to develop vaccines and antibiotic prophylaxis and treatment regimens. In some studies, volunteers were infected with F tularensis by direct aerosol delivery systems and by exposures in an aerosol chamber.

F tularensis was one of several biological weapons stockpiled by the US military. According to Alibeck, a large parallel effort by the Soviet Union continued into the early 1990s and resulted in weapons production of F tularensis strains engineered to be resistant to antibiotics and vaccines.

There is currently an outbreak of this very same disease in Russia, where nearly 500 people have so far been reported ill.

Insect bites and contaminated food/water are known vectors of this disease, as is the handling of infected animal carcasses; however, the unprecedented number of cases -- many of which have occurred in the vicinity of known bioweapons labs-suggests this outbreak has "other-than-natural" causes: whether it "leaked" from carelessly-handled containers, or whether it was deliberately transported to several areas.

Back to the article in this morning's Washington Post:

Health authorities in the Washington area were notified yesterday that the bacteria were found in and near the area between the U.S. Capitol and the Lincoln Memorial, where crowds gathered Saturday for an antiwar rally and a book festival.

The notification, which came from federal health officials, said that after the initial detection, subsequent tests "supported the presence of low levels" of the bacteria. However, officials also said they did not believe the findings posed a health problem.


"We pretty much feel there is no public health threat here," said Von Roebuck, a spokesman for the federal Centers for Disease Control and Prevention, noting that there have been no reports of tularemia, the disease that is caused by the bacteria. "We just wanted to alert the medical community to watch out for cases."


Health officials said the usual incubation period for tularemia is less than a week.


D.C. Public Health Director Gregg A. Pane seems a little suspicious about the whole thing:

But he said it was puzzling that the finding was from a day when the Mall was packed with people.

"Why that day? That's what is not explained," Pane said. "It was just this 24-hour period and none since."


While the Authorities say it's nothing to be worried about, they also say ... well, it just might be something to worry about:

Authorities recommend that people who visited the Mall between 10 a.m. Sept. 24 and 10 a.m. Sept. 25 should see a physician if they experience symptoms.
George W. Bush and his handlers were huddled in the Northcom bunkers in Colorado on the night before and day of the massive protests outside the White House. The Sept. 24 protest was the largest anti-war action by Americans since the Vietnam War.

Just three days before the long-planned protests, "above top secret" military exercises began on the streets of Washington, D.C.

The top secret exercises involving the nation's intelligence agencies, national laboratories and U.S. military troops on the ground in America's capital were coordinated and controlled by Northcom in Colorado.

The Washington Post reported on Sept. 21:

Granite Shadow is yet another new Top Secret and compartmented operation related to the military's extra-legal powers regarding weapons of mass destruction. It allows for emergency military operations in the United States without civilian supervision or control ...

That's where Granite Shadow comes in. U.S. Northern Command (NORTHCOM), the military's new homeland security command, is preparing its draft version of CONPLAN 0400 for military operations in the United States, and the resulting Granite Shadow plan has been classified above Top Secret by adding a Special Category (SPECAT) compartment restricting access.


Further, Granite Shadow posits domestic military operations, including intelligence collection and surveillance, unique rules of engagement regarding the use of lethal force, the use of experimental non-lethal weapons, and federal and military control of incident locations that are highly controversial and might border on the illegal.


The sensitivities, according to military sources, include deployment of "special mission units" (the so-called Delta Force, SEAL teams, Rangers, and other special units of Joint Special Operations Command) in Washington, DC and other domestic hot spots. NORTHCOM has worked closely with U.S. Special Operations Command (SOCOM), as well as the secret branches of non-military agencies and departments to enforce "unity of command" over any post 9/11 efforts


Both plans seem to live behind a veil of extraordinary secrecy because military forces operating under them have already been given a series of "special authorities" by the President and the secretary of defense. These special authorities include, presumably, military roles in civilian law enforcement and abrogation of State's powers in a declared or perceived emergency.


The New York Times news service distributed a very interesting article on tularemia ... also on Sept. 21:

A Cold War bug has become a hot topic for scientists who are trying to understand how an obscure germ that causes a harmless infection in rabbits can kill people when sprayed into the air.

That quest has turned San Antonio, Texas, into a major location for the study of tularemia, a disease carried by several small mammals that national defense authorities say is now a potential bioterrorism threat.


Karl Klose, a professor of biology at the University of Texas at San Antonio, leads a team of investigators who want to understand how the bug makes people sick and how they can prevent infection with a vaccine.


Klose and fellow investigators from UTSA and the University of Texas Health Science Center have secured a $6.4 million grant under a new federal bioterrorism initiative that began in the aftermath of 9/11. Now the National Institutes of Health is pouring millions into the study of tularemia and other diseases that may have been turned into biological weapons by groups or governments hostile to the U.S.


"Sept. 11 and the anthrax scare really woke up the U.S. government as to how vulnerable we are," Klose said. "Anthrax got a lot of attention, but tularemia is just as dangerous as anthrax."


Not mentioned in the article is the established fact that the anthrax used in the October 2001 attacks against opposition political leaders and perceived "liberal" media personalities was produced by bioweapons labs in the United States, and nobody has ever "solved" the attacks that terrorized the American psyche just weeks after the attacks of Sept. 11.
Link:
http://www.sploid.com/news/2005/10/deadly_biohazar.php
Catherine

_________________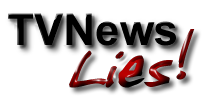 "Behind every great fortune lies a great crime."
Honore de Balzac

"Democrats work to help people who need help.
That other party, they work for people who don't need help.
That's all there is to it."
~Harry S. Truman