I think they often become greedy as donations start to roll in, dori, and the monies aren't spent where it should be. And they begin to burn out, too. Looking after animals is often a thankless job, with 24 hour a day duties. It's not easy to recruit good help that's reliable. PETA does a good job most of the time, but their targets are sometimes given bad publicity when it's not deserving. In my local area, there's an annual "Possum Drop" party on New Years Eve. The local man who started it gets a live opossum, places in a large cage, and slowly lowers the cage from the roof of his store in a similar way the ball drops in Times Square. The possum is then allowed to go free. It's not harmed at all. Yet, PETA got wind of this activity and has given the fellow a hell of a time, saying that the possum is frightened and thus abused. More than 3,000 people attended this silly event last New Years Eve. It's a red-neck event with a womanless beauty contest and lots of singing and dancing to country music. Not my cup of tea at all, although the beauty contest is hilarious.

While I don't necessarily agree with the event, I don't think the animal is in any danger. It's fed and treated well, and then allowed to go free.

I hope you can keep your animals, too, dori. Without you, they would be starving or worse.

_________________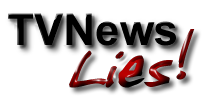 "Behind every great fortune lies a great crime."
Honore de Balzac

"Democrats work to help people who need help.
That other party, they work for people who don't need help.
That's all there is to it."
~Harry S. Truman