Joined: Sat May 29, 2004 11:46 pm
Posts: 14444
Location: NC
Paul Cummins: The Elephant in the Classroom
By Paul Cummins
Editor's note:
The following is the first chapter of Paul Cummins' upcoming book, "Two Americas, Two Educations: Funding Quality Schools for All Students" (Red Hen Press, January 2007).

In this excerpt, Cummins, the co-founder of the trailblazing Crossroads School in Santa Monica, Calif., argues that America contradicts its purported belief in the value of education by egregiously underfunding it.
There is one issue all Americans agree upon. We all say we believe in the value of education. Whatever our political or economic views, whatever our varied cultural orientations and tastes, whatever our religious convictions, we all believe that high-quality education is critical to the individual and to society. This means that we share a fundamental belief that public education has the capacity to mold the nation's young people into capable, productive, and decent citizens, and that this accomplishment is one of our country's highest public goals, if not the supreme goal.

Yet many of our schools are failing. How has this tragic disconnect occurred? Daily in our newspapers we read of declining test scores, overcrowded schools, gangs and vandalism, drugs and violence, deteriorating school grounds and buildings, alienated youth who are dropping out in droves. Yet, during much of this time, say, 1970-2005, the U.S. economy has grown and flourished. California, whose economy is larger than that of most nations in the world, is a case in point. In the 1970s, California public schools were judged to be excellent. Per-pupil spending in California schools was consistently above the national average. Then several major challenges (some would say disasters) confronted the state, and thus the schools, simultaneously.
READ MORE OF THE EXCERPT HERE

_________________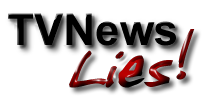 "Behind every great fortune lies a great crime."
Honore de Balzac

"Democrats work to help people who need help.
That other party, they work for people who don't need help.
That's all there is to it."
~Harry S. Truman