Joined: Sat May 29, 2004 11:46 pm
Posts: 14444
Location: NC
Greg Mitchell: 'Whoops, 'Plamegate' back on page one'
Thursday, July 21
By Greg Mitchell, Editor & Publisher
It was almost as if the Washington Post was saying, "So there."

When the White House rushed its most-important-decision-a-president-can-make on a new Supreme Court justice forward to get top aide Karl Rove's involvement in the Valerie Plame affair off the front pages, most pundits dutifully hailed the move as a brilliant tactical move that would surely bury the "other" story for days if not weeks.

Hello John Roberts, goodbye Karl Rove.

Actually, the Supreme scheme started falling apart within hours, thanks to a fair amount of attention on the poorly planned (for the White House) testimony on the Hill about a federal shield law. Even Matt Cooper got some face time on TV for that, even if he had to share the screen with his boss, Norm Pearlstine.



Now along comes the Washington Post this morning, led by top guns Walter Pincus and Jim Vandehei, trumpeting on A1 (ouch) a story that brings attention right back to Rove, not to mention to Ari Fleisher and, possibly, a cast of thousands. So let's score this News Values 1, Pundits 0.



Then again, the pundits already had poor Edith Clement being measured for Sandra Day O'Connor's robe earlier this week. And some guy named Novak had Rehnquist retiring last week. Maybe Rove leaked that information to him, too, and with about as much accuracy as the administration's Iraq WMD claims.

Anyway, Pincus and Vandehei report today that what could end up being the "smoking memo" in the Plame case--a classified three-page State Department document--contained information about CIA officer Plame in a paragraph marked "S" for secret. This, they suggest, was "a clear indication that any Bush administration official who read it should have been aware the information was classified, according to current and former government officials."

Scott McClellan alert: Expect that "S" to be described by the White House in the next briefing as merely meaning "spin," as in, "feel free to spin this information to any reporters."

The memo was written on June 10, 2003, by an analyst in the State Department's Bureau of Intelligence and Research (INR), according to the reporters' sources. It has emerged in recent days that the special prosecutor in the case, Patrick Fitzgerald, has taken extraordinary interest in this little memo. It was carried to Africa by Secretary of State Colin L. Powell, on July 7, 2003, as he traveled with President Bush aboard Air Force One.

Plame was outed by that Rehnquist insider, Robert Novak, one week later. White House aides Ari Fleischer and Donald Bartlett, among others, were also on the "Plame" plane.

Now here's the Post's money shot today: "Anyone reading that paragraph should have been aware that it contained secret information, though that designation was not specifically attached to Plame's name and did not describe her status as covert, the sources said. It is a federal crime, punishable by up to 10 years in prison, for a federal official to knowingly disclose the identity of a covert CIA official if the person knows the government is trying to keep it secret.

"Prosecutors attempting to determine whether senior government officials knowingly leaked Plame's identity as a covert CIA operative to the media are investigating whether White House officials gained access to information about her from the memo, according to two sources familiar with the investigation.

"The memo may be important to answering three central questions in the Plame case: Who in the Bush administration knew about Plame's CIA role? Did they know the agency was trying to protect her identity? And,who leaked it to the media?"

Karl Rove's lawyer, Robert Luskin, has said that his client had "not seen" or even "heard about" the memo when he was blabbing about Plame to reporters Novak and Cooper, and god knows who else. For his, Rove's and the president's sake, they better all hope that is true, or "S" in the Plame case might suddenly stand for "sentencing."
Greg Mitchell (
gmitchell@editorandpublisher.com
) is editor of E&P.
© 2005 VNU eMedia Inc.
Link:
Reprinted from Editor & Publisher:
http://www.mediainfo.com/eandp/columns/
pressingissues_display.jsp?vnu_content_id=1000989261
Catherine

_________________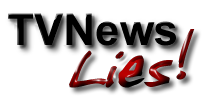 "Behind every great fortune lies a great crime."
Honore de Balzac

"Democrats work to help people who need help.
That other party, they work for people who don't need help.
That's all there is to it."
~Harry S. Truman