Joined: Sat May 29, 2004 11:46 pm
Posts: 14444
Location: NC
Behind the Front: The Creation of Vets for Freedom
If there is one underlying belief of modern conservatives, it is that the truth is not as important as what you can get people to think is true. Hence, the importance of a good PR strategy.
Since launching the Iraq war, the White House has frequently complained that the mainstream news media is not reporting enough "good news from Iraq." In the fall of 2005 the approach of the 2000th military fatality brought with it a new round of conservative complaints about the treasonous American media. With remarkably coincident timing the far-right, Republican-aligned Media Research Center (MRC) released in October a study of war coverage that, surprisingly, echoed and amplified the White House's complaints, claiming that "the three commercial network nightly news broadcasts have been overwhelmingly biased in their coverage of Iraq". MRC claimed in their summary that:

"• Network coverage has been overwhelmingly pessimistic.
• News about the war has grown increasingly negative.
• Terrorist attacks are the centerpiece of TV's war news.
• Even coverage of the Iraqi political process has been negative.
• Few stories focused on the heroism or generous actions of American soldiers.
• It's not as if there was no "good news" to report"
Columbia Journalism Review commented at the time on the MRC study:

"Our biggest caveat about MRC's numbers is this: Balance does not require reporting an equal number of good acts and bad acts if you are in an arena where bad acts prevail."

As public approval of the Iraq occupation – and of President Bush and Republican candidates in the upcoming elections – declined, the White House grew more adamant on this, and finally began to take steps to turn things around. (Not to turn around the war effort itself, mind you, only public perception of how it is going.) One component of the White House turnaround effort came to light in November of 2005, when the Los Angeles Times reported that the Defense Department was paying a defense contractor to "place" "good news" stories in Iraqi newspapers:


"As part of an information offensive in Iraq, the US military is secretly paying Iraqi newspapers to publish stories written by American troops in an effort to burnish the image of the US mission in Iraq.

... The stories trumpet the work of US and Iraqi troops, denounce insurgents and tout US-led efforts to rebuild the country.

... Records and interviews indicate that the US has paid Iraqi newspapers to run dozens of such articles, with headlines such as "Iraqis Insist on Living Despite Terrorism," since the effort began this year.

The operation is designed to mask any connection with the US military. The Pentagon has a contract with a small Washington-based firm called Lincoln Group, which helps translate and place the stories. The Lincoln Group's Iraqi staff, or its subcontractors, sometimes pose as freelance reporters or advertising executives when they deliver the stories to Baghdad media outlets.

[. . .] The arrangement with Lincoln Group is evidence of how far the Pentagon has moved to blur the traditional boundaries between military public affairs - the dissemination of factual information to the media - and psychological and information operations, which use propaganda and sometimes misleading information to advance the objectives of a military campaign."

A quick look at the Lincoln Group shows that it was co-founded in 2003 by Christian Bailey and unknown partners, a 30-year-old with "a reputation as a socialite with ties to young Republicans," according to England's Sunday Times. The Times goes on to say:

"In America, he linked up with fashionable young Republicans and became a co-chair of Lead 21, an organisation linking business and politics, which he once described as "the big supporters, the big donors to the Republican party in five years' time". Public relations firms with warfare information experience - some of which have come under uncomfortable scrutiny themselves - were amazed when Bailey's fledgling firm leap-frogged over theirs to win huge defence department deals."

So here we have a mysterious, recently-formed, politically-connected PR firm that is formed to set up a stealth campaign effort to use soldiers as fronts to put "good news" stories into the press.

And as this PR effort was being undertaken in Iraq, it appears that a very similar White House-promoted PR effort was getting underway here at home.
LINK TO REST OF STORY
Catherine

_________________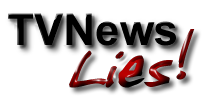 "Behind every great fortune lies a great crime."
Honore de Balzac

"Democrats work to help people who need help.
That other party, they work for people who don't need help.
That's all there is to it."
~Harry S. Truman