Joined: Sat May 29, 2004 11:46 pm
Posts: 14444
Location: NC
Katie and Rush and the face of corporate news
by Eric Boehlert | Sep 13 2006
There was a revealing, if unintentionally ironic, moment during Katie Couric's first week on the job as host of the CBS Evening News. It surrounded the segment called "Free Speech," which featured commentaries from invited guests. "Expressing your opinion is very American," Couric told viewers, stressing: "Everyone is entitled to his or her opinion." On Thursday night, Couric welcomed right-wing talker Rush Limbaugh who taped his 90-second contribution and took a very different tack. He suggested during his "Free Speech" commentary that the wrong kind of free speech (i.e., criticizing the war in Iraq) undermines patriotism and drags down the morale of U.S. troops. So much for CBS' attempt at a democratic dialogue. In fact, CBS' ill-conceived decision to include Limbaugh was just one of countless media missteps associated with her debut.

While ABC's blatant attempt to rewrite the history of 9-11 with its widely criticized "docudrama" likely generated more cries of protest, the Couric story, viewed as a package, was almost as upsetting in terms of the collective media arrogance on display. The news anchor's public launch perfectly captured so much of what's wrong with today's corporate media, watching the press' incessant, flood-the-zone coverage of Couric, a millionaire celebrity journalist who in her first week on the job pitched softball questions to president Bush and decided Limbaugh -- who claims "what's good for Al Qaeda is good for the Democratic Party" -- represents "civil" discourse and deserved a special invitation to appear on the CBS Evening News.

On the eve of Couric's debut, the Los Angeles Times was right to report her move from NBC to CBS "has been covered with the kind of intense scrutiny and speculation usually reserved for prospective presidential candidates." Left unsaid was the fact that the Times itself published nearly two dozen articles and columns mentioning Couric during the month surrounding her debut. There's no doubt CBS pushed Couric with a shameless zeal. The FishBowlNY blog noted that on Couric's first day, there were 40 separate mentions of her on CBSNews.com. The former Tiffany network reportedly spent $10 million marketing and promoting Couric's launch, which along with her annual salary of $15 million, meant CBS spent nearly $25 million this year in making its anchor switch. (Four days after her much-hyped debut, the CBS Evening News was back in third place in the ratings race.)

Naturally, it was in CBS' financial interest to hype Couric's debut as a very big news story. But there was absolutely no reason for the mainstream media to play along and produce coverage so wildly out of proportion with the story at hand. The stampede of stories represented incestuousness run amok -- out-of-control journalists who couldn't stop writing about another (really famous) journalist. The Christian Science Monitor, as part of its obligatory Couric coverage, tried to suggest her debut was a really big deal because it had "spurred a national conversation about everything from the emphasis on celebrity in public life to gender roles and political bias in the media." But that seemed like a stretch.

And don't believe the hype that Couric's debut represented a key strategic move within the very big business of television network news and that's why it deserved so much attention. Truth is, the viewership for the evening newscasts has been declining sharply for years, with the median age of the remaining viewers now hovering around 60. In other words, it's not a particularly large viewership nor an influential one (unless you market pharmaceuticals).
LINK TO STORY
Catherine
Geez....can you imagine? Couric is pulling in over a million bucks a month! For WHAT? To read the "news"! A million bucks a month to spread propaganda....in the USA!
UPDATE: Sept. 13 (Bloomberg) --
Katie Couric's reign as the top news anchor ended this week as CBS Corp.'s newscast dropped to third place.

Less than a week after Couric's debut as anchor produced the biggest audience for the network in eight years, ``The CBS Evening News With Katie Couric'' attracted 7.49 million viewers on Sept. 11. That trailed NBC's 8.27 million and ABC's 7.87 million, New York-based CBS Corp. said today in a statement, citing figures from Nielsen Media Research.

Couric's ratings have declined since the first broadcast on Sept. 5 attracted 13.5 million viewers, the most for the network since February 1998. Chief Executive Officer Leslie Moonves said he knew there would be a drop-off after the initial broadcasts from Couric, the former ``Today'' show co-host.

``We've been in last place in news for well over a decade,'' Moonves, 56, said yesterday at a media investor conference in Beverly Hills, California. ``We're now competitive. That's all I could ask for.''

Advertisers generally have been impressed with Couric's debut, said Tim Spengler of Initiative North America, a media agency, but are waiting to see whether she and her competitors -- Charles Gibson at ABC and Brian Williams at NBC -- can attract younger and women viewers.
LINK

_________________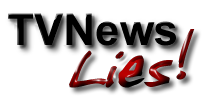 "Behind every great fortune lies a great crime."
Honore de Balzac

"Democrats work to help people who need help.
That other party, they work for people who don't need help.
That's all there is to it."
~Harry S. Truman