Joined: Sat May 29, 2004 11:46 pm
Posts: 14444
Location: NC
Halliburton's Lesar took home $16.5M in 2006
HALLIBURTON CO.'S Chief Executive Officer David Lesar received about $16.5 million in total compensation in 2006, when the second-largest U.S. oilfield services company's earnings fell slightly, according to an Associated Press report.

Lesar, who plans to move to Dubai as Halliburton (NYSE: HAL) opens a new headquarters in the Middle East, received a salary of $1.3 million, a $6.64 million bonus, above-market returns of $53,249 on deferred compensation and more than $7.5 million in stock and option awards.

He also received about $947,740 in other compensation including $206,989 for personal use of the company plane, $314,749 from restricted stock dividends and the cost of a car and driver to take him to and from work ($11,092).

The Associated Press calculations of total pay include executives' salary, bonus, incentives, perks, above-market returns on deferred compensation and the estimated value of stock options and awards granted during the year.

_________________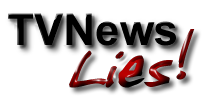 "Behind every great fortune lies a great crime."
Honore de Balzac

"Democrats work to help people who need help.
That other party, they work for people who don't need help.
That's all there is to it."
~Harry S. Truman