[url=http://www.msnbc.msn.com/id/21197396/]Could the crash of '87 happen again?
Huge one-day drops less likely, but credit crunch shows what panic can do
[/url]

For most of today's investors, the stock market collapse of Oct. 19, 1987, was a defining moment — the biggest financial crisis in memory and a stern reminder about the nature of investment risk.

On that Black Monday 20 years ago, the Dow Jones industrial average dropped a stomach-churning 508 points or 23 percent — the equivalent of 3,200 points for today's high-flying Dow. It was the second-biggest drop ever for the market, eclipsed only by the war-related Panic of 1914.

While the causes are still debated, the biggest question remains: Could it happen again?

For a quick answer, it is instructive to compare the crash of '87 with the credit crunch that swept through financial markets in August, challenging an untested Federeral Reserve Chairman Ben Bernanke much as his predecessor Alan Greenspan was tested two decades ago.

The credit crunch roil financial markets and depressed stock prices briefly, although this year's event played out largely behind closed doors in the murkier waters of the credit market. The crunch of '07 underscored the fact that as long as investment decisions are made by human beings, financial markets will remain vulnerable to future selloffs fueled by runaway emotions. But the stock market today is very different than it was 25 years ago; the odds have been sharply reduced that we will see a a replay of the crash of '87.

More at the link.

_________________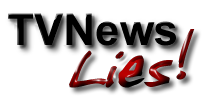 "Behind every great fortune lies a great crime."
Honore de Balzac

"Democrats work to help people who need help.
That other party, they work for people who don't need help.
That's all there is to it."
~Harry S. Truman