COOL!
You don't see Gold Certificates or many Silver Certificates, either. If you do, they're probably in a glass case or in somebody's much treasured and protected collection.
My husband's grandfather was a coin collector. He liked to collect uncirculated coin sets. Those are fascinating.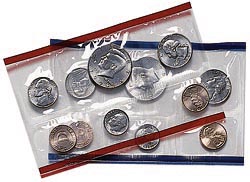 Except his were in hard, plastic cases.