Joined: Sat May 29, 2004 11:46 pm
Posts: 14444
Location: NC
Is There a Pill for Regressive-Induced, Hypocrisy-Produced, Chronic Nausea?
by David Michael Green

Is there a pill for regressive-induced, hypocrisy-produced, chronic nausea?

And, if so, where can I buy a truckload of them?

Hey, guess who's running around nowadays banging the drum calling for limiting presidential power and prerogatives? Some lilly-livered liberal wimp? Nope. Some weak-kneed hate-America terrorist-sympathizer? Nein, dummkopf. How about some bleeding-heart card-carrying ACLU-type litigating lawyer for depraved criminals? Sorry, that's a negative, good buddy.

Turns out, of all people, it's two of the most hard-core advocates for executive authority who ever served the most anti-Constitutional administration in all of American history. Remember John Bolton and John Yoo? Would you believe that they're all of a sudden enormously concerned about the prospect of overweening presidential power?

Yeah, that's right. Obama isn't even president yet, and they have already worked themselves into a tizzy about how "the new president and Secretary of State-designate Hillary Clinton, led by the legal academics in whose circles they have long traveled" might be "binding down American power and interests in a dense web of treaties and international bureaucracies".

Ooooooohh, golly. Sounds ominous, doesn't it? Fellow travelers, and all! International bureaucrats restricting American interests. Yikes. Does that mean like some nefarious plot by Ban Ki-moon to limit Citigroup's total freedom to exploit Latin American countries with predatory loans? Does that mean that some French guy in a suit will actually make us share the use of the oceans with the rest of the world?

Dang, that sounds worse than anything! Worse even than - and I'll just arbitrarily choose a couple of examples here - say, torture or invasion or war.

Which provides quite a fine and convenient segue, as a matter of fact, to a short reminder of who these two characters are. Bolton is the lovely steroid-laced bull who was sent by George Bush to the UN to remind the rest of the world precisely what the United States thinks of it (hint: it's kinda like what Dick Cheney thought of Vermont Senator Patrick Leahy, that day he ran into him on the floor of the Senate and recommended to Leahy that he perform an unnatural and rather improbable sexual maneuver without a partner). Bolton is so radical, he has spent the last couple of years criticizing the Bush administration for being a bunch of pansies. They only invaded two countries in eight years! What kind of superpower worth its name is that weak-kneed?!
MORE AT THE LINK
David Michael Green is a professor of political science at Hofstra University in New York. He is delighted to receive readers' reactions to his articles (dmg@regressiveantidote.net), but regrets that time constraints do not always allow him to respond. More of his work can be found at his website, www.regressiveantidote.net.

_________________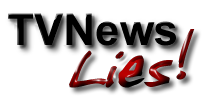 "Behind every great fortune lies a great crime."
Honore de Balzac

"Democrats work to help people who need help.
That other party, they work for people who don't need help.
That's all there is to it."
~Harry S. Truman