Joined: Sat May 29, 2004 11:46 pm
Posts: 14444
Location: NC
I awoke early this morning and was soon drinking my coffee in front of the tube, watching the National Mall in Washington, DC fill up with people who wanted to be a part of this historic day. They braved the cold and the crowds to simply "be here. I went outside as soon as the sun rose and took a photo of my US flag, which has been flying since the morning of November 5. I took photos of my house and one of my husband as he headed out to the dentist's. The plate of "Obama Cookies" is just about depleted, and the loaf of "Obama Bread" has also been cut, although there remains quite a bit of it. I wanted to record things like this to go into my Inaugural Album.

What are you doing to mark the historic occasion?

Read the post below and see if it doesn't make you reflect on what the day means in a way that you might not have thought of otherwise.
Birth of a Nation: The Inaugural of Barack Obama
Inauguration Day is a day that will live for the ages. Decades from now, we will be telling true stories about what we did during these historic hours. The trials and tribulations of the old depart; change, hope and a new president arrives. They said it couldn't be done: the first black president, the first multicultural president, the first president since JFK to lift and inspire young people at home and around the world.

I walked to the Mall on Sunday with two elderly black ladies who asked me for directions; we walked together to the celebration. They were dressed beautifully for church. Their eyes were as bright as the evening star on a cloudless night, their smiles as radiant as the sun on a springtime morning. They had American flags on their Sunday hats and hearts that were bursting with joy because the dream that Kennedy said would never die came true before their loving and astonished eyes.

God put these wonderful ladies on earth some seven decades ago, but today they are young again, and this is the story of America.

D.W. Griffith's film "Birth of a Nation" was made in 1915. He used techniques of cinematic brilliance that defined the future of the motion picture industry, but: This racist movie demonized blacks and led to the revival of the Ku Klux Klan some 140 years after Jefferson declared that all men are created equal and 50 years before bombs, bullets and bullwhips struck heroes asking nothing more than to redeem what King called the promissory note of the American idea.

Barack Obama aspires to be president of all of the people, all of the time. While it is a moment of profound historical import that he is the first black president, the implications are even more enormous than that. If Obama can lift our economy along with our spirits, working-class white voters will forever admire this new president for lifting their economy, and their lives, in ways that will change them, and us, and America, forever.
More at the link.

_________________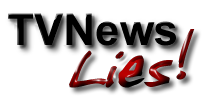 "Behind every great fortune lies a great crime."
Honore de Balzac

"Democrats work to help people who need help.
That other party, they work for people who don't need help.
That's all there is to it."
~Harry S. Truman