Joined: Sat May 29, 2004 11:46 pm
Posts: 14444
Location: NC
Are you feeling safer yet?
Port Officials Balk at Administration Security Plan
White House proposes an all-inclusive, all-mode competitive security grant program

ARLINGTON, Virginia - 02/14/05 - Officials from port authorities across the country are calling on Congress to block the Bush Administration's proposal to require ports to compete for security grants with other transit systems.

The White House proposal calls for the elimination of a grant program to help ports guard against terrorist attacks with funding rolled into a competitive grant program that would cover all of the country's transportation systems - excluding aviation.


On the chopping block is the Port Security Grant Program (PSGP), which Congress created after 9/11 to reimburse US ports for pre-approved projects required by federal regulations to enhance national security.

In its place would be the newly-created Targeted Infrastructure Protection Program (TIPP) that would lump grant proposals from ports together with requests from a host of other transportation-related industries.

The cuts "would pit border security needs against domestic security," said Kurt Nagle, president and chief executive officer of the Virginia-headquartered American Association of Port Authorities (AAPA).

Congress "should maintain the separate grant program and appropriate $400 million a year through 2012 to port authorities," he said.

The president's recent 2006 Fiscal Year federal budget earmarked $600 million next year for so-called "targeted infrastructure" security grants for railroads, mass transportation, bridges, nuclear plants, seaports and other critical infrastructure, or about $200 million less than the grant programs received last year as separate line items.

In addition, ports are concerned about cuts that Nagle said "would significantly under-fund the US Army Corps of Engineers' Civil Works program and needed deep-draft dredging projects."

One bright light, the trade group said, is the increase in funding for the expansion of the Container Security Initiative (CSI) to screen shipping containers in foreign ports before they're loaded onto US-bound ships to include 21 countries. The CSI now operates in 34 foreign ports in Europe, Asia, Latin America, and Africa.

"Our economy, our safety and even our national defense depends largely on how well we can protect our seaports and ensure deep-draft shipping access to them," said Nagle. "Unfortunately, the proposed federal budget…literally removes port security as a separate line item and leaves gaping holes in funding for the dredging needs of US ports."

Port security needs, he said, "have been identified as so critical that they've justified federal legislation, specific regulatory requirements, and up until now, a dedicated grant program that addresses those needs."

Thomas Donohue, president and CEO of the Washington, DC-based US Chamber of Commerce and president of the National Chamber Foundation, echoed Nagle's concerns.

"The US is the world's largest importer and exporter, accounting for nearly 20 percent of the annual world ocean-borne trade," said Donohue. "The nation's transportation system is the lifeblood of our economy and without additional investment in our infrastructure, our system of commerce is impaired, our mobility is restricted, our safety is threatened, our environment is endangered, and our way of life is compromised."

According to the AAPA - which represents about 150 public port authorities in the US, Canada, Latin America, and the Caribbean - US deep-water ports currently handle about 2 billion tons of cargo annually.

Within the next 15 years, that volume is expected to double to a value equal to as much as one-third of the US Gross Domestic Product, the trade group said.
Link:
http://www.caltradereport.com/eWebPages ... 70007.html

_________________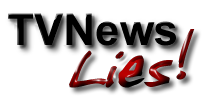 "Behind every great fortune lies a great crime."
Honore de Balzac

"Democrats work to help people who need help.
That other party, they work for people who don't need help.
That's all there is to it."
~Harry S. Truman