Joined: Sat May 29, 2004 11:46 pm
Posts: 14444
Location: NC
The 2008 "WTF?" Awards
Quote:
It's time to pause and reflect on the past twelve months. Yet, how to do so without using George Carlin's famous "Seven Words" a thousand times in five minutes? There's only one course to take. It's time for the "2008 'WTF?' Awards!



THE GOP BIG (TENT?) PLANTATION AWARD

goes to RNC candidate Chip Saltsman who sent out a Christmas gift CD to committee members including the song "Barack the Magic Negro." It was part of a handful of right-wing parody tunes with the umbrella title "We Hate the USA." Saltsman is reportedly surprised at the subsequent uproar. Insiders say that he's secretly relieved he didn't send out his first gift choice: "The Songs of Al Jolson in Blackface."



THE "I GOT A ROCKET IN MY POCKET" AWARD

is bestowed upon CIA operatives in Afghanistan. In an attempt to win the loyalty of grizzled warlords, the agents are giving them the gift of Viagra. In an effort to win the loyalty of warlords' wives, they are giving them running shoes and a six-hour head start.



THE "THIS IS YOUR BRAIN ON DRUGS" PRIZE

goes to economics whiz Rush Limbaugh who, shortly after the election, declared: "The Obama recession is in full swing, ladies and gentlemen. Stocks are dying, which is a precursor of things to come. This is an Obama recession. Might turn into a depression." He then forecast a return of zeppelin travel and told his maid go get more of his special take-out.



THE BOP 'TILL YOU DROP AWARD

goes to Lt. General Ricardo Sanchez who, back in 2003, authorized loud music to be played 24/7 for months at a time at Gitmo in order "to create fear, disorient…and prolong capture shock." Among the artists on the recently revealed Git Parade are Queen, AC/DC, Pentera, Nine Inch Nails and the cast of "Sesame Street." This past year, Gitmo guards began to complain of side effects. "It's not easy being green," declared one. On the plus side, they'll be primed for the new "Torture Me, Elmo" doll due next year.



THE "DEAL OR NO DEAL" CONSOLATION PRIZE

goes to Illinois Governor Rod Blagojevich who was caught trying to sell Barack Obama's Senate Seat to the highest bidder. "Blago" didn't believe in the soft sell approach: "I've got this thing and it's fucking golden, and I'm just not giving it up for fuckin' nothing. I'm not gonna do it. And I can always use it. I can parachute me there," he said, putting the kibosh on a future career in advertising. ("Hi. I'm a Mac. And I'm a fucking P.C!")



THE ORIGINS OF FECES GOLDEN PLUNGER

is awarded to McCain/Palin poster child "Joe the Plumber" Wurzelbacher, who is neither named "Joe" nor is a licensed plumber. Currently working on a book, Joe revealed that being on the campaign trail with McCain "appalled" him and made him feel "dirty." The proposed title of his tome is "I Don't Know Shit."



THE TURN THE OTHER CHEEK PRIZE

goes to president-elect Barack Obama who, honoring The Golden Rule, asked controversial preacher Rick Warren to say the prayer at Obama's Inauguration.



THE SIZE NINE BETWEEN THE CHEEKS AWARD

is given to all of Obama's shocked supporters who find Warren's brand of Christianity as appetizing as rat's ass-on-a-stick.



THE VERY INTERESTING – NOT! Certificate of Merit

is given en masse to nervous investors who've recently snapped up $30 billion of four-week T-Bills that boast a zero interest rate. That's right. Zero. On the plus side, the T-Bills have a higher rating than Bush.



THE PETA POUNDER PRIZE

goes to the airline passenger who was stopped at Dulles International Airport when it was discovered he was carrying the charred carcasses of three monkeys in his luggage…as food. Honorable mention goes to Washington state's Gypsy Lawson, 29, who was just convicted of sneaking a rhesus monkey into the states on a return trip from Thailand. The drugged monkey was hidden under her blouse as Lawson pretended to be pregnant. Worried Creationists applauded her conviction.



THE NO DOLLARS AND NON-CENTS

tin-foil crown is shared by Karl Rove and Bill O'Reilly, who declared that the current recession is just media hype designed to bolster the standing of Barack Obama. O'Reilly asked if it all isn't just an "effort on the part of 'The New York Times' and other liberal media to basically paint as drastic a picture as possible, so that when Barack Obama takes office that anything is better than what we have now?" The ever-sage Rove replied: "Yes." They then both interviewed Leprechauns about the myth of global warming.



THE NUMBER ONE WITH A BULLET, AND A GRENADE AND A CLUSTER BOMB

position is snared by former presidential candidate Senator John McCain for his touching rendition of "Bomb, bomb, bomb, bomb, bomb Iran." Now that the campaign is over, he plans to take his act on the road, crooning such Golden Oldies as "Zeroes and Villains," "Cursin' Safari," "Poop John B." and "Wild Money."



THE "DO THE FUNKY CHICKEN" AWARD

goes to George W. Bush who, waiting for tardy Senator John McCain to arrive at the White House for a photo op, broke into a dance for the cameras, not once, but twice. "I'm just going to tap dance the day away," Bush said. Oddly enough, that phrase has been on the Presidential letterhead for eight years.



THE "FANTASY ISLAND" MEETS "LOST" ORATORY AWARD

goes to Condoleezza Rice who, this past weekend, declared that claims that the Bush Administration is one of the worst ever are "ridiculous." "I think generations pretty soon are going to start to thank this president for what he's done. This generation will," she declared before being tranquilized and carted off to "Our Lady of Cashews' Home for the Reality-Impaired."



THE "THIS IS WHY GOD GAVE US TEMPS" AWARD

is split between Amazon com. customers who made the "Sarah Palin Calendar" the most popular product in office supplies this Christmas. Number two was a pair of scissors. No word on the number three slot, but those in the know say it was oxycontin.

THE PARTY'S OVER AWARD is given to Fox News' Brit Hume who retired from his post and hosted a farewell show featuring pre-recorded testimonials by both Bush and Cheney. Mussolini showed up too late for the taping.



THE "ROSE BY ANY OTHER NAME" PRIZE

goes to the Philippines' Muslim rebel group, the Moro Islamic Liberation Front, which is having a hard time being taken seriously. Their acronym is MILF. Sarah Palin is thinking of suing
.
MORE WTF AWARDS AT THE LINK.

NOTE: M. JEEVES IS SOMETIMES KNOWN AS ED NAHA!

_________________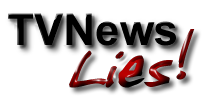 "Behind every great fortune lies a great crime."
Honore de Balzac

"Democrats work to help people who need help.
That other party, they work for people who don't need help.
That's all there is to it."
~Harry S. Truman