United 93 (brief)
I was recently able to watch the entire
United 93
movie, and it is stunning as a piece of propaganda. It's shot in an
NYPD Blue
style (telephoto sliding), and its opening sequence of hijackers waking up in a hotel room, reading the Koran, and getting dressed is not only an incredibly offensive
(false)
caricature of these Muslims, it's the perfect summation of what's to follow as the unbridled stereotyping and sound-biting rolls on -- from the routine fueling of the plane shown repeatedly from multiple angles to the stiffly scripted behavior of the pilots and passengers.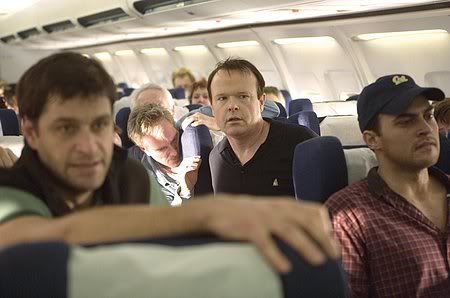 Of all the caricatures in this film, some are telling, such as the accidentally accurate portrayal of the fact that the boss of any given organization, while the first to get paid, is always the last to know what's going on.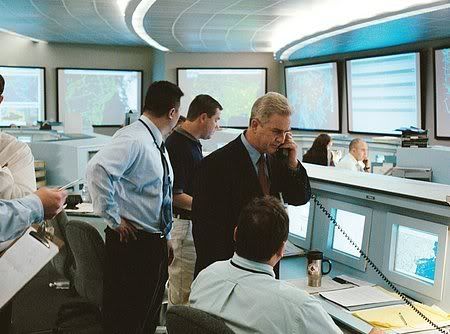 Below him are the ubiquitous legions of stifled subordinates who know exactly what's going on but are paralyzed from coming forward thanks to our society's emphasis on social popularity as the supreme value of all time.
But the coup de grace of all the propaganda in
United 93
takes place near the end, when the pilot hijacker tapes -- get this -- tapes a photo of the U.S. Capitol dome to the steering wheel of the airplane when they're still flying
well above the clouds
at 30,000 feet.
Nila Sagadevan wrote:
A common misconception non-pilots have about simulators is how "easy" it is to operate them. They are indeed relatively easy to operate if the objective is to make a few lazy turns and frolic about in the "open sky". But if the intent is to execute any kind of a maneuver with even the least bit of precision, the task immediately becomes quite daunting. And if the aim is to navigate to a specific geographic location hundreds of miles away while flying at over 500 MPH, 30,000 feet above the ground the challenges become virtually impossible for an untrained pilot.
While
United 93
is edited as well as any propaganda film with no story line can be, the viewer is left at the end with an uncanny sense of having been assaulted, as if the real terrorists are sitting back somewhere laughing at him, watching him on their secret surveillance screens as he wastes his time viewing this crap.
Rotten Tomatoes dot com
gives
United 93
a 91% approval rating, higher than Stone's
World Trade Center
, which only scored 71%.
Last edited by Guest on Fri Jul 06, 2007 6:11 pm, edited 4 times in total.