[url=http://www.latimes.com/news/opinion/commentary/la-oe-connery5apr05,0,7932603.story]The Scots show their true colors

Sean Connery says that Scotland's independence day may be closer than ever.
[/url]

There are few more cherished American ideals than independence. As we prepare to celebrate Tartan Day, established as April 6 by a U.S. Senate resolution in 1998 to commemorate one of the inspirations for the Declaration of Independence -- Scotland's Declaration of Arbroath -- it is as good a time as any to tell the uniquely Scottish story of independence.

In 1320, Scots penned the Declaration of Arbroath. In lines that would echo through the ages, they wrote, "It is in truth not for glory, nor riches, nor honors that we are fighting, but for freedom -- for that alone, which no honest man gives up but with life itself."

Many Americans are familiar with that part of the story -- of the patriot William Wallace and the Scots who stood up for independence. What is understandably less familiar is that in 1707, a group of Scottish noblemen sold Scotland's independence and joined with England to become the United Kingdom of Great Britain.

It wasn't a popular move. In fact, Daniel Defoe wrote that "for every Scot in favor, 99 is against."

So it is not surprising that some people have been working ever since to change it.

_________________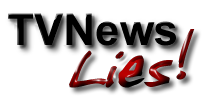 "Behind every great fortune lies a great crime."
Honore de Balzac

"Democrats work to help people who need help.
That other party, they work for people who don't need help.
That's all there is to it."
~Harry S. Truman