The results of yesterday's elections, while disappointing for me, are a form of rough justice. The Red Tide has rolled in...and it may be awhile before it goes out again, but it will...it will...

George W. Bush and the Republicans, in power from January of 2001 to January of 2009, were the authors of the current economic slump. The American people expected President Obama and the Democrats to bring the pre-Bush economy back in two years. The president and the Dems have been unsuccessful for a variety of reasons, not the least being the obstructionist tactics of the Republicans in Congress. Now, the Republicans have been given back their mess, gift-wrapped with a big red bow and wrapped in paper printed with pictures of teapots...and let's see if they're going to be able to stand the stench of their own taint with which they left the Dems in 2008. I want to see them perform the economic miracles they've promised. I want to see what they really mean when they talk about cutting "discretionary" spending. As Chris Matthews on MSNBC said last night, "When you cut out a program that serves a citizen, that citizen becomes your enemy. " Indeed..."Go ahead and cut all of those programs, but don't cut MINE."

The economy, good or bad, has been at the forefront of election wins and losses for as long as I can remember. I'm anxiously awaiting the great economic sunrise we're supposed to see under...once more....the Republicans. But I'm not holding my breath, and I think it won't be too long before the clouds start to roll in for them just like they did for the Dems. Only thing us, we the people who make under $200,000 a year will be the ultimate losers this time around...as we usually are when the Repubs are in power.

_________________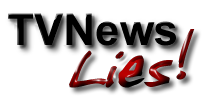 "Behind every great fortune lies a great crime."
Honore de Balzac

"Democrats work to help people who need help.
That other party, they work for people who don't need help.
That's all there is to it."
~Harry S. Truman