Joined: Sat May 29, 2004 11:46 pm
Posts: 14444
Location: NC
Eleven New And Happy Things
HERE ARE THE FIRST FIVE
:
1) (Chant, in happy sing-song voice, while holding bottle of wine, Astroglide and copy of Rob Brezsny's Pronoia): Rick Santorum is gone, Rick Santorum is gone, oh praise Jesus, Rick Santorum is gone. The third most powerful and first most reprehensible "Christian" Republican lawmaker in Congress was also arguably the most homophobic, misogynistic and small-minded of them all, especially given his sticky sheen of fundamentalist goo.

Remember Rick?

He's the one who equated homosexuality with pedophilia and bestiality. He championed intelligent design, tossed Terry Schiavo's lifeless body like a political football, voted against Plan B and funding for contraception education and voted to ban abortions on military bases (among many, many other attacks on women's rights), thus earning himself a whopping 0 percent rating from NARAL. He also voted to cut the NEA, increase school prayer, pursue ANWR drilling and on and on.

Ricky's voting record is the ethical equivalent of a pie full of nails left over from the "Passion of the Christ" bake sale. Women, the sexually awake and Dan Savage fans rejoice: Rick Santorum is gone. Praise Jesus and pass the wine.

2) While you're at it, all hail the happy defeat of Dick Pombo, Christian Coalition/NRA poster boy and powerful GOP "eco-thug" from Tracy who oversaw the House Resources Committee and whose agenda on environmental and social issues reads like a rundown of the murder techniques of a serial killer. What, too extreme?

Check the voting record, baby. Dick and Rick were two peas in a savage, misogynist pod. This guy made trees weep. Good riddance.



3) A loving, bittersweet farewell to Don "Black Soul" Rumsfeld, a nasty,

otherworldly hunk of wartime lizard leather who should've been fired three years ago

but whom Dubya clung to like a terrified child clings to a ragged, spit-soaked security blanket. Downside: Rumsfeld's bizarre utterances and unmatched aura of bemused evil will be missed by comedians and caricaturists alike. Downside No. 2: Word is that Rummy's replacement nominee, Robert "I (Heart) Iran/Contra" Gates, is even worse than Rummy -- which, if true, would seem to defy the universal laws of evilness.

4) Apparently, even the reddest of lumpish red states knows a horrific, woman-hating law when it see it, and hence South Dakota's appalling ban on all abortions, passed with vicious glee by the S.D. state legislature not long ago in hopes it would be contested all the way to the Supreme Court so as to stab at the heart of Roe vs. Wade, was beaten back like the rabid dog it was by S.D. voters who not only realized such a despicable law would violate women 10 ways from Sunday, but would cement their state's newly minted status as the most misogynistic and backasswards in the Union -- which, in this day and age, is no easy feat indeed.

5) I have a deliciously attuned friend who is convinced that Nancy Pelosi has only been playing nice by saying she has no intention of pursuing impeachment against the Worst President Ever.

At the first sign of some new atrocious Bush glitch, my friend thinks, Nancy will "modify" her promise and pounce.

And with a Dem-controlled House and slight edge in the Senate, a Bush impeachment just might stick. San Francisco, for one, is all for it. Has any president ever deserved impeachment more? Is it not delicious amounts of fun just relishing the possibility?
LINK TO THE NEXT SIX NEW AND HAPPY THINGS

_________________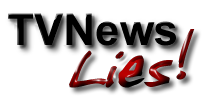 "Behind every great fortune lies a great crime."
Honore de Balzac

"Democrats work to help people who need help.
That other party, they work for people who don't need help.
That's all there is to it."
~Harry S. Truman