Joined: Sat May 29, 2004 11:46 pm
Posts: 14444
Location: NC
Never Ending Story 2: A Comedy of Underwear
Chapter One
Mr. Gamder has always been interested in trying to find a wide variety of different uses for underwear, what the Victorians called "small clothes." Mr. Gamder is very curious about this because no other species on the face of the earth, except humans, feel it is necessary to cover up certain parts of their anatomy in any way. Mr. Gamder has asked his assistants, Miss Adora Cheeks and Miss Gina Tart, to help with the research. They are going to interview individual people, chosen randomly, on the streets as "roving reporters," and they're going to ask them certain questions about underwear. They will choose men, women, old, young, and somewhere in between as their subjects.

Ah, here Miss Cheeks and Miss Tart are on the street. Mr. Gamder is with them, but he lets his young assistants do the talking. Here comes a gentleman with a friendly face. Now, Mr. Gamder's assistants are about to conduct their first interview. Miss Cheeks goes first: "Hello, sir...how are you? We're conducting research on different uses for underwear, other than its intended use, of course. Would you please tell us: In your opinion, how would you use a bra if you did not know for what it had been specifically designed?" Mr. Gamder, Miss Cheeks, and Miss Tart see sir's eyes squint, his lips pucker, and he scratches his head. He is thinking. He thumbs his hat a few times in a circle of embarrassment.

Finally, he speaks. "Well, I'd say it could be used for......

_________________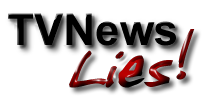 "Behind every great fortune lies a great crime."
Honore de Balzac

"Democrats work to help people who need help.
That other party, they work for people who don't need help.
That's all there is to it."
~Harry S. Truman
Last edited by Catherine on Wed Sep 13, 2006 9:32 pm, edited 2 times in total.