Joined: Sat May 29, 2004 11:46 pm
Posts: 14444
Location: NC
Journalist Jailed for Refusing to Turn Over Protest Footage
By Sarah Olson
t r u t h o u t | Report
Tuesday 03 October 2006
24-year-old independent journalist Josh Wolf has gone to prison protecting press freedom. At a time when the mainstream press is increasingly cowed into silence or submission by the Bush administration, and when a member of the Associated Press Board of Directors also sits on the board of Lockheed Martin, standing up for integrity in journalism is a lot for one 24-year-old to take on.

On July 8th, 2005, Wolf filmed a San Francisco demonstration against a G8 economic summit taking place in Perthshire, Scotland. By most accounts, the demonstration went poorly. Chanting anti-capitalist slogans, masked demonstrators marched defiantly in the street, dragging news boxes into the roadway. Some set off fireworks and attempted to smash windows. As a phalanx of police moved aggressively against small groups of protesters, the demonstration reached a near-riot crescendo.

During the ensuing melee, some of which Wolf caught on film, a police officer was badly injured by a blow to the head, and a patrol car was damaged. Accounts of the damage differ - some say it was set on fire, but other reports indicate only tail light damage, or a broken windshield. The police and protester violence generated significant media attention, much of it painting the demonstrators as wild, out of control teenagers. Wolf sold his video footage to local network news.

What happened next set Wolf on an unlikely path toward history. The FBI, accompanied by San Francisco police department investigators, paid Wolf a visit a few days after the demonstration. He chatted them for a while, but when they asked for his unedited video footage, he insisted on speaking with an attorney.

In the weeks and months that followed, Wolf first retained one attorney from the National Lawyers Guild and, as his battle drew on, he acquired a veritable fleet of legal representation. A grand jury was convened in the investigation into the damaged police cruiser, and Wolf was issued a subpoena to testify and to produce his unpublished, unedited video footage. Citing California's reporter shield law protecting journalists from revealing confidential sources or releasing unpublished material, Wolf declined to hand over his tapes.
READ REST OF STORY HERE

_________________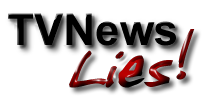 "Behind every great fortune lies a great crime."
Honore de Balzac

"Democrats work to help people who need help.
That other party, they work for people who don't need help.
That's all there is to it."
~Harry S. Truman