When the series were current, I was into
TNG
a bit, and got
heavy
into
Voyager
-- female captain, as well as all the other major characters. The story line was compelling, which supplied a strong undercurrent of passion and purpose to the scripts. A number of interesting relationships, and I enjoyed watching them unfold over time.
But today I'm back to the Original
Star Trek
as the only series of any of them that maintains everlasting worth.
"Mirror, Mirror"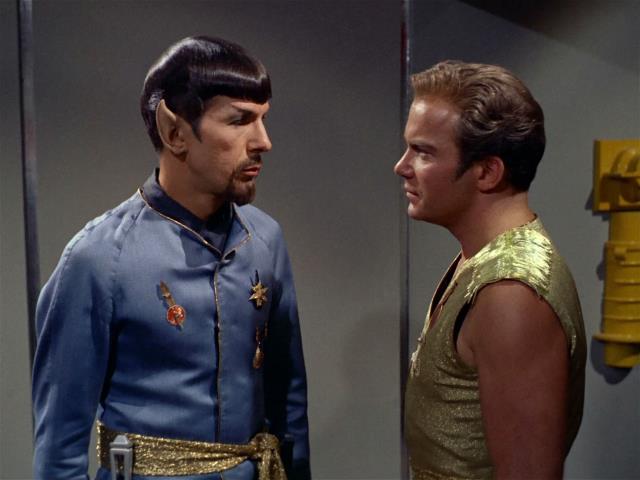 is among the most profound statements of all time as a perpetual indictment of the employee-based pyramid paradigm (corporate America) that is crumbling all around us even as we speak. Man, I
LOVE
that episode!
CHARACTERS