Joined: Sat May 29, 2004 11:46 pm
Posts: 14444
Location: NC
Schilling's close call
By Steve Bailey, Globe Columnist | March 23, 2005
Boston Red Sox star Curt Schilling got his money back -- if only the little guys who followed had been so lucky.
They are lining up to talk about how T. Gene Gilman, a man they considered a friend and a trusted financial adviser, stole their life savings and their inheritances. Marge Schnepf, who spent 32 years at Raytheon as a business manager, says Gilman stole $383,000, her entire retirement savings. Deborah Mital says Gilman and his wife used to visit her mother at her retirement home and take her on doctor visits and other errands.

But after her mother died, Mital says, Gilman stole the $1.7 million she and her children inherited. In court papers an elderly Elizabeth Steffenberg tells how Gilman persuaded her to transfer the proceeds of her husband's life insurance policy to him just after her husband's death. And on and on it goes.
Last week the US attorney's office and the Securities and Exchange Commission charged Gilman with bilking about 40 mostly older Boston-area investors of at least $14 million and putting much of the money into an eyewear company and a software company he dreamed could one day be worth hundreds of millions of dollars. Gilman, who operated a maze of little companies from his office in Needham, isn't talking. ''He deeply regrets the pain that his actions have caused the investors, friends and family," says his lawyer, Thomas Hoopes. These guys always do when they get caught.
Schilling, who has something to say about almost everything, isn't talking, either. Five years ago, three years before Gilman's scheme started unraveling, Schilling sued Gilman, saying he had lost hundreds of thousands of dollars in some of the same investment vehicles named in the indictment and the SEC complaint. The suit was settled in 2001, with Schilling getting his money back. Schilling's Philadelphia lawyer, Edward J. Hayes, says, ''Curt walked away satisfied with the settlement."

According to the lawsuit, Schilling made investments exceeding $2 million with Gilman starting in 1996, when Schilling was pitching in Philadelphia. Over several years Schilling says he and his wife, Shonda, rang up huge investment losses and paid outsized fees, often from excessive trading.

One company that Gilman put the Schillings into, the lawsuit says, was Apollo Eye Gear Inc., which supposedly made sunglasses for athletes. Schilling says he invested $300,000 in Apollo because Gilman told him that fellow players Ken Griffey Jr. and Brady Anderson were also investors. Neither, in fact, had invested in Apollo, and Anderson also sued Gilman to recover his losses, the lawsuit says. In all, Gilman put about $2.1 million in investor money into Apollo, and $9 million into another of his companies, TradeTek Ltd., the government says. Both are out of business.

Gilman, 62, is free pending arraignment. His insurance and investment businesses have long ago collapsed. He was recently working as a traveling salesman. His Newton house was auctioned off. His wife has filed for divorce. His son, Steven Gilman of San Francisco, was also named in the SEC complaint; he could not be reached for comment.

Those who invested with Gilman said they felt they were dealing with a friend. ''We lost $1.7 million to the worst kind of criminal -- the kind that masquerades as your friend," says Steve Mital. Says Schnepf: ''It is almost like mourning. The money is not coming back. At least I don't have to move." One investor who lived on wealthy Brattle Street in Cambridge had to do just that.

Schilling was a victim, too, but he was fortunate enough to sue early and get his money back. Could Gilman have repaid Schilling with money from other investors? ''I would have no way of knowing how to answer that question," says Schilling's lawyer. ''We would have no idea where the money came from."
Steve Bailey is a Globe columnist. He can be reached at
bailey@globe.com
or at 617-929-2902.
http://www.boston.com/business/articles ... lose_call/

_________________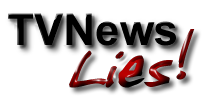 "Behind every great fortune lies a great crime."
Honore de Balzac

"Democrats work to help people who need help.
That other party, they work for people who don't need help.
That's all there is to it."
~Harry S. Truman