dori, that green bouquet is artificial. I hope she didn't eat any of it. Our cats all go outside whenever they wish, so they get plenty of grass to eat. She especially likes an egg yolk now and then.
Catherine, thanks for the links. I'll have to check them out.
dori wrote:
Does anyone know why cats love fish? It doesn't seem to be a natural food for them does it?
I don't know. I've never seen a cat catch a fish. Of course, I've never seen a house cat catch one of these either.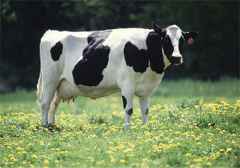 Why don't they have a 'mouse' flavor cat food?
I can honestly tell you that you're not the first to suggest a mouse flavor cat food. And cats definitely do appear to be drawn to mice, although I'm not certain if it's due to their flavor or the fact that they move.
Cats are avid hunters. In fact, the predatory instinct is so strong in cats that they will stop eating, in order to chase their prey. Contrary to what their owners might think, the predatory instinct is not driven by hunger. Cats will hunt, even when they are well fed. The fact that a mouse moves quickly, darting in irregular patterns quite quickly draws the cat's attention. Cats normally eat approximately 20 small meals per day; this hunting behavior allows them to have plenty of food available whenever they are ready to eat.
While cats may have a preference for mice, consumer research indicates that the idea of a "mouse flavor" cat food is not appealing to very many cat owners. From a practical standpoint, keep in mind that we manufacture many tons of cat food each year. As mice are not generally processed for consumption, it would be difficult, if not impossible, to obtain a supplier for an ingredient of this type.