Joined: Sat May 29, 2004 11:46 pm
Posts: 14444
Location: NC
We've all seen them...those BUSH/CHENEY stickers on the bumpers and windows of a variety of vehicles. I remember seeing one that said "I'd Rather Go Hunting With Cheney Than Ride in a Car with Ted Kennedy." The car was (I think) a Cadillac Escalade.


bbstucco has written an excellent retort to those who continue to drive around with their political stupidity on display for all to see. I enjoyed reading this piece. I'm posting it in its entirety, too....
PARDON MY DISGUST, BUT
Driving home from the store last night with a freshly-bought container of Canola Oil, I passed a car with a big "Bush/Cheney 2004!" bumper sticker.

And I wanted to vomit into my mouth.

I'm all for a free America, with different opinions and viewpoints and ideologies and so forth.

But are you a fucking idiot?

Sure, there was a time where you could make a case (though in my opinion a weak one) for thinking that re-electing Bush was a good idea. You were scared by all the terror talk leading up to the election. You bought that Swift-Boat crap. You believed Bush was a well-meaning, straight-laced, God-fearing Christian.

But even if you fell for those lies during election season, why on Earth do you still support him? Too ashamed to admit a mistake? At least the Repentant Nader voters hung their heads and admitted that they were wrong on 2000, that there really was a difference between Bush and Gore. Bush '04 voters can be excused for their mistake only if they admit today, now, that they were duped, and that they helped re-elect the worst President in the history of this country.

Do you guys read Wisco's posts? He does a great job in documenting day by day another atrocity and lie coming from this administration. Check out his latest, Benchmarks? What Benchmarks?, and really read it. Then go back and read some of his other stuff.

Bush gave up pretending to be a good person the second he "beat" Kerry. He is in power to enrich his friends at the expense of the rest of us. That's it. Have you heard the latest, where he tells the States to stop insuring middle-income children because it takes money from private insurance companies?

How do you continue to support someone like this? I mean he's not even trying. He refuses to let Congress do its job and commit oversight, throws a false blanket of Executive Privilege over his entire cadre of thugs and criminals or just plain ignores subpoenas. Scooter Libby is a convicted criminal and Bush wasted zero time to make sure he never set foot in jail. That was all about taking care of your own, not justice.

There is a point, and as far as I'm concerned, we crossed it long ago, when it's time for Bush supporters to stand up and say to the rest of us, "You were right. We were wrong. We're sorry."

We told you Bush's compassionate conservatism was a lie. We were right. The actual architect of the concept of "compassionate conservatism" abandoned Bush last year, claiming that he'd made a bastardization of the phrase.

We told you Bush was lying when he promised to protect the environment. It took less than a week into his first term for him to go back on his word about enforcing pollution regulations. Less than a week.

We told you he only cared about the rich and powerful. His first priority was to pass tax cuts for the rich. His next priority was to push to privatize social security. Experts have written at length how Bush's proposal is no guarantee that anyone will make any more money, but it is a guarantee that financial companies working with these accounts will make billions.

We told you that the Bush administration and its friends in Congress were corrupt bastards. Now we have scandal after scandal of Republicans taking bribes, and every other member of the administration is resigning in disgrace as the truth comes to light.

We told you that he would destroy our standing in the world, and the truth is out there for all to see. I love America, but right now, we're a joke. A big bully who acts before thinking.

Hell, we told you he wanted to go to war. We really did. We said Bush was going to find a way to go to war. Before 9/11, does anyone remember how close Bush came to going to war with China over that downed plane? China? Are you fucking kidding me? Instead, 9/11 gave him the opportunity to go to the war he really wanted, Iraq. And now we've been at war for over 4 years. Just like we told you.

We told you that Bush put politics over reality. I don't even have to list all the times that's been proven out.

We told you that going into Iraq was a bad idea, correctly predicting EXACTLY what ended up happening.

Hell, forget Bush. We've been telling you that Global Warming, or Climate Change, was a problem for over 20 years. Can you finally admit we were right?

We told you that comprehensive sex education, including education on birth control, was the best way to REDUCE teen pregnancies and abortions. In the Clinton years, abortions and teen pregnancy declined each year. Once Bush got into office and made everything abstinence-only, both abortions and teen pregnancy have gone up.

I could go on. The point is, on pretty much every matter that matters, WE WERE RIGHT.

YOU WERE WRONG.

Admit it. Free yourself. Join the reality-based community.

Or go climb under a rock and leave us alone, we have a planet to fix.

_________________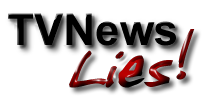 "Behind every great fortune lies a great crime."
Honore de Balzac

"Democrats work to help people who need help.
That other party, they work for people who don't need help.
That's all there is to it."
~Harry S. Truman