Joined: Sat May 29, 2004 11:46 pm
Posts: 14444
Location: NC
Castro and the Colossus
Robert Scheer talks about Castro's resignation, but mentions that the US did more damage to Cuba than Castro ever did:
By Robert Scheer
The resignation of Fidel Castro is more promising for the burnishing of his legacy than the mostly septuagenarian Cuban hard-liners in Miami and their fawning allies in the Bush administration would like to believe. After all, Mao Tse-tung is still honored in communist China, the fastest-growing capitalist power in the world, and former KGB agent Vladimir Putin is, at least for now, a very popular elected Russian leader.

Those hoping for a "freedom flotilla" of Cuban exiles returning to remake Havana in the image of 1959, threatening the very future of Las Vegas with legalized prostitution as well as gambling, are likely to be disappointed. Odds are that Castro's successors, beginning with his rhetoric-weary brother, are likely to finally get serious, after decades of fitful starts and reversals, about ending the grip of a moribund statist economy. Reform leading significantly down the path of the Chinese model, or more appropriately that of Venezuela, which has thrown a lifeline to the ailing Cuban economy, is more likely than sudden upheaval.

But those changes will come too late to justify the suffering of the Cuban people for half a century at the hands of a revolutionary, as arrogant as he is idealistic, who witnessed his vision flounder on the rocks of an incredibly cynical U.S. policy. Prime responsibility for that suffering does go to the Colossus of the North, which in the pursuit of economic exploitation and Cold War paranoia consistently preferred Latin American dictatorships to serious experiments in popular rule and strangled the Cuban economy with an embargo in place for the almost five decades since Castro dared move against the U.S. corporations that claimed to own much of the island.

If Castro had attempted to listen to the better angels of his fervid imagination and pursued the path of democratic socialism rather than communist dictatorship, his effort most likely would have been subverted by the CIA, as was the case throughout the world, but it would have been an effort worth making. That was the promise of Castro's famous Moncada speech, offered when he was a jailed young revolutionary dreaming of genuine populist power, and even he must have doubts as to whether, as he predicted back then, "history will absolve me" for the price paid in individual freedom for the revolution's survival in power.

_________________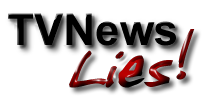 "Behind every great fortune lies a great crime."
Honore de Balzac

"Democrats work to help people who need help.
That other party, they work for people who don't need help.
That's all there is to it."
~Harry S. Truman