I always thought Moses looked like a Hippie.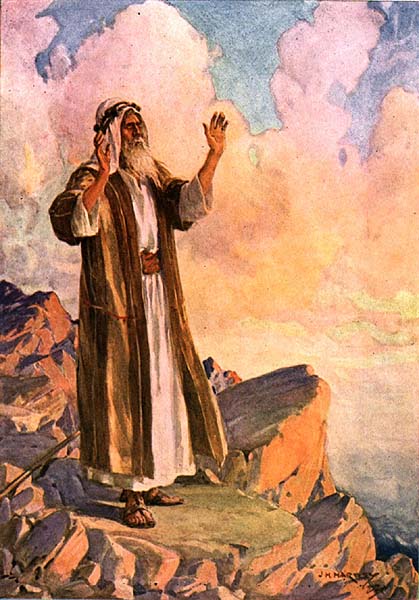 And this is what Bush does see when he looks in the mirror
Pope fears Bush is Antichrist
Catholic New Times, May 18, 2003
WASHINGTON DC -- According to freelance journalist Wayne Madsden, "George W Bush's blood lust, his repeated commitment to Christian beliefs and his constant references to 'evil doers,' in the eyes of many devout Catholic leaders, bear all the hallmarks of the one warned about in the Book of Revelations--the anti-Christ.".....
http://findarticles.com/p/articles/mi_m ... _108881880
You Go Figure