[url=http://www.nytimes.com/2008/04/02/opinion/02dowd.html?em&ex=1207281600&en=255f416f7b772007&ei=5087%0A]The Hillary Waltz

By MAUREEN DOWD
[/url]

Democrats getting jittery about the alienating effects of the endless soap opera they call their campaign should buck up. These "hand-wringers," as the Hillary strategist Harold Ickes calls them, are not seeing the larger picture.

Hillary is cruelly misunderstood, and she deserves more credit for her benevolence. Not only does she have a lot in common with Rocky, as she said Tuesday in Philadelphia, but she has a lot in common with another famous character — the Marschallin in Strauss's bittersweet comic opera "Der Rosenkavalier."

The Marschallin is a princess married to a Viennese field marshal who has a liaison dangereuse with a younger man, Count Octavian. Though she's worried about her fleeting youth and the fickleness of men, she instructs the young man on the ways of love and then gracefully sets him free, allowing him to find happiness with young Sophie as a soaring waltz plays.

Whether or not she wins, Hillary has already given noble service as a sophisticated political tutor for Obama, providing her younger colleague with much-needed seasoning. Who else was going to toughen him up? Howard Dean? John Edwards? Dennis Kucinich?

Obama had not been hit hard until this campaign; he sailed through his Senate race. Without Hillary, he never would have learned to be a good debater. He never would have understood how to robustly answer distorted and personal attacks. He never would have been warned about how harmful an unplugged spouse can be. He never would have realized how a luminous speech can be effective damage control.

_________________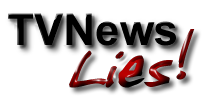 "Behind every great fortune lies a great crime."
Honore de Balzac

"Democrats work to help people who need help.
That other party, they work for people who don't need help.
That's all there is to it."
~Harry S. Truman