Joined: Sat May 29, 2004 11:46 pm
Posts: 14444
Location: NC
If anyone ever goes to the BLOGGERS: VIEWS YOU CAN USE forum, check out some of the information gathered as the bloggers watched McCain's running mate and new liar extrordinaire stand and deliver:
PALIN VS. REALITY
PALIN: "Our opponents say, again and again, that drilling will not solve all of America's energy problems - as if we all didn't know that already. But the fact that drilling won't solve every problem is no excuse to do nothing at all."

REALITY: PALIN SAID SHE WOULD BEG TO DISAGREE WITH ANY CANDIDATE WHO SAID WE CAN'T DRILL OUR WAY OUT OF OUR PROBLEM

Palin Said She Would Beg to Disagree With Candidate Who Said We Can't Drill Our Way Out of Our Problem. Asked by Invester's Business Daily "Some politicians and presidential candidates say we can't drill our way out of our energy problem and that drilling in ANWR will have no effect. What's your best guess of the impact on prices?" Palin responded, "I beg to disagree with any candidate who would say we can't drill our way out of our problem or that more supply won't ultimately affect prices. Of course it will affect prices. Energy being a global market, it's impossible to venture a guess on (specific) prices." [Investor's Business Daily, 7/11/08]

PALIN: "In fact, I told Congress -- I told Congress, 'Thanks, but no thanks,' on that bridge to nowhere."

REALITY: PALIN WAS FOR THE BRIDGE TO NOWHERE BEFORE SHE WAS AGAINST IT.

October 2006" Palin Supported Bridge To Nowhere. In 2006, Palin was asked, "Would you continue state funding for the proposed Knik Arm and Gravina Island bridges?" She responded, "Yes. I would like to see Alaska's infrastructure projects built sooner rather than later. The window is now--while our congressional delegation is in a strong position to assist." [Anchorage, 10/22/06, republished 08/29/08]

2006: Palin: Don't Allow "Spinmeisters" To Turn Bridge To Nowhere Project "Into Something That's So Negative." "Part of my agenda is making sure that Southeast is heard. That your projects are important. That we go to bat for Southeast when we're up against federal
influences that aren't in the best interest of Southeast.' She cited the widespread negative attention focused on the Gravina Island crossing project. 'We need to come to the defense of Southeast Alaska when proposals are on the table like the bridge and not allow the
spinmeisters to turn this project or any other into something that's so negative,' Palin said." [Ketchikan Daily News, 10/2/06]

REALITY: PALIN ONLY ANNOUNCED OPPOSITION TO ONE "BRIDGE TO NOWHERE," STILL SUPPORTS THE OTHER ONE

Palin Refused to Fund Ketchikan Bridge, But Did Not Stop Funding for Knik Arm Bridge." Among the earmarks: $449 million for what critics have ridiculed as two 'bridges to nowhere' -- one in Ketchikan and one across Knik Arm in Anchorage formally named Don Young's Way. Alaska Gov. Sarah Palin, also a Republican, last month refused to use any more money for the Ketchikan project, redirecting it for other purposes." [Anchorage Daily News,11/11/07]

As Recently as June, State Asking for Cost Estimate Proposals for Knik Arm. "An independent party will be called in to look at one of the most elusive aspects of a proposed bridge linking Anchorage and Mat-Su: the price tag. Gordon Keith, regional director for the state Department of Transportation and Public Facilities, said his office will be putting the job of estimating the cost of the controversial project out for bids in coming weeks. He said the task of coming up with a price could cost up to $200,000 and take up to 3½ months. 'The issue keeps swirling around, so we thought it best to go ahead and do an independent estimate,' he said. The cost to get the estimate is going to be high 'if you want to do it correctly,' he said. The cost of a span reaching across Knik Arm from Anchorage to Point MacKenzie has ranged over the years from $450 million to $1 billion, depending on what kind of bridge is envisioned and what starting date is plugged into the formula… Randy Ruaro, a special assistant to Gov. Sarah Palin, said the administration, even in the face of the recent lengthy report from the bridge authority, was having trouble getting an accurate picture of everything that is involved in the project, of the timing of the phases, and of the costs. He said the independent estimate is expected to answer those questions. Mary Ann Pease, spokeswoman for the authority, said she welcomes the effort to get updated costs." [Anchorage Daily News, 6/22/08]

PALIN: "Senator McCain also promises to use the power of veto in defense of the public interest - and as a chief executive, I can assure you it works."

REALITY: PALIN OPPOSED CRUCIAL EDUCATION, HEALTH CARE AND SENIORS FUNDING

EDUCATION/CHILDREN

Total: 396,000.

Anchorage – Fire Lake Elementary School Replacement of Unsafe Sports Equipment. Palin vetoed $10,000. [FY08 Budget]

Tanana City School District – Repair School Bus. Palin vetoed $36,000. [FY08 Budget]

American Lung Association of Alaska – Asthma Control Program and Champ Camp. Palin voted $350,000. [FY08 Budget]

HOSPITALS/HEALTH CARE

Total: $4,527,500.

Ketchikan General Hospital Surgical Suite Expansion/Relocation. Palin vetoed $4,400,000. [FY09 Budget]

Ketchikan General Hospital – Replacement of Outdated Equipment. Palin vetoed $70,000. [2007 Legislature Supplemental]

Sitka – Community Hospital – Medical Equipment. Palin vetoed $31,000. [2007 Legislature Supplemental]

Kenai Peninsula Borough – Diagnostic Hospital Equipment. Palin vetoed $26,500. [2007 Legislature Supplemental]


SENIORS

Total: $600,000.

Ketchikan Senior Citizens, Inc. – Access Road for Pioneer Heights. Palin vetoed $300,000. [FY08 Budget]

AARP Ketchikan – Access Road for Ketchikan Senior Housing Project Palin vetoed $100,000. [2007 Legislature Supplemental]

Catholic Community Services – Angoon Senior Center Stove, Refrigerator and Freezer. Palin vetoed $20,000 twice. [FY08 Budget, 2007 Legislature Supplemental]

Alpha Omega Life Care, Inc. – Delivery Van and Moveable Building. Palin vetoed $20,000. [FY09 Budget]

Older Persons Action Group – Senior Voice Equipment Upgrade. Palin vetoed $20,000. [FY09 Budget]

Statewide Independent Living Centers – Assistive Technology for Alaska's Centers for Independent Living. Palin vetoed $125,000. [FY09 Budget]

Kodiak Senior Center – Facilities repair and Equipment. Palin vetoed $15,000. [2007 Legislature Supplemental]



PALIN: "Before I became governor of the great state of Alaska, I was mayor of my hometown."

REALITY: UNDER PALIN, WASILLA GOVERNMENT SPENDING & DEBT SKYROCKETED.

Total Government Expenditures Increased 63 Percent Under Palin. In fiscal 2003—the last fiscal year Palin approved the budget—the total government expenditures of Wasilla, excluding capital outlays, were $7,046,325. In fiscal 1996—the year before Palin took control of the
budget—the expenditures were $4,317,947. The increase was 63 percent. [Wasilla Comprehensive Annual Financial Report 2003, Table 1]

Palin Supported Increasing Wasilla Sales Tax From 2 to 2.5 Percent to Build $14.7 Million Sports Center. "Wasilla residents have given the go ahead to building a new multiuse sports center in town and to raising the city sales tax to pay for it. With the final votes counted
Friday, residents voted 306 to 286 in favor of a measure to raise the city sales tax from 2 percent to 2.5 percent to pay the estimated $14.7 million cost of building the center…Mayor Sarah Palin, who supported the measure, said the tight vote will motivate city officials to keep a close eye on the budget for the center." [Anchorage Daily News, 3/9/02]

Palin Left Behind Almost $19 Million In Long-Term Debt, Compared to None Before She Was Mayor. In fiscal 2003—the last fiscal year Palin approved the budget—the bonded long-term debt was $18,635,000. In fiscal 1996—the year before Palin took control of the budget—there was no general obligation debt. [Wasilla Comprehensive Annual Financial Report 2003, Table 10]

PALIN: "It was the spirit that brought me to the governor's office, when I took on the old politics as usual in Juneau … when I stood up to the special interests, the lobbyists, big oil companies, and the good-ol' boys network."

REALITY: PALIN HAS A LT. GOVERNOR WHO IS A FORMER OIL LOBBYIST, HIRED WASILLA'S FIRST FEDERAL LOBBYIST (A FORMER STEVENS STAFFER) & HAD THE SUPPORT OF ENTRENCHED ALASKA POLITICIANS DURING HER 2006 RACE.

Palin's Oil & Gas Appointee Is Former Lobbyist for TransCanada. "Marty Rutherford, who leads Gov. Sarah Palin's gas pipeline team, made $40,200 in 2003 while consulting in Juneau for a pipeline subsidiary of TransCanada. TransCanada is one of the companies bidding for a state license to build a pipeline to carry gas to market from Alaska's North Slope. It's not a disqualifier, but the past connection deserves a second thought." [Anchorage Daily News editorial, 12/15/07]

Palin "Counting on Her Lieutenant Governor Candidate… Former Oil Lobbyist" to Help Win Oil Industry Support. "The defiantly grass-roots nature of the campaign may have distanced her from certain traditional centers of power in Alaska. The oil industry is one -- but the campaign says it is counting on her lieutenant governor candidate, Parnell, a former oil lobbyist and legislator, to help there." [Anchorage Daily News, 10/24/06]

Palin's Former Chief of Staff is Stevens' Campaign Manager. "Monegan says pressure came from those around Palin, including former Palin chief-of-staff Mike Tibbles, Department of Administration Commissioner Annette Kreitzer, and director of boards and commissions Frank Bailey. Tibbles, who is now the campaign manager for Alaska Sen. Ted Stevens, said Friday he couldn't comment on whether he spoke to Monegan about Wooten." [Anchorage Daily, 7/19/08]

As Mayor, Palin Hired a Washington Lobbyist to Help Get Earmarks for Wasilla – Lobbyist Was Former Chief of Staff for Indicted Senator Ted Stevens. "And as mayor of the small town of Wasilla from 1996 to 2002, Palin also hired a Washington lobbying firm that helped secure $8 million in congressionally directed spending projects, known as earmarks, according to public spending records compiled by the watchdog group Citizens Against Government Waste and lobbying documents. Wasilla's lobbying firm was headed by Steven Silver — a former chief of staff to Alaska Sen. Ted Stevens, a key proponent of the bridge project." [USA Today, 8/31/08]
THERE'S MORE...MUCH MORE....AT THE LINK.

_________________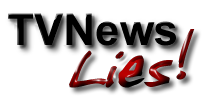 "Behind every great fortune lies a great crime."
Honore de Balzac

"Democrats work to help people who need help.
That other party, they work for people who don't need help.
That's all there is to it."
~Harry S. Truman