Joined: Sat May 29, 2004 11:46 pm
Posts: 14444
Location: NC
Tragedy of a ridiculous man
M. Kane Jeeves
Two days ago, Senator John McCain, speaking before supporters and trailing in nearly every poll announced: "My friends, we've got them just where we want them." He said that without laughing. Really.

Watching America collapse under the yolk of Republican ideologues this past eight years has been a gut-wrenching experience. One of the ways I have, personally, survived has been through the use of humor. After all, comedy is the flip side of tragedy, right?

There are times, however, when I am prone to deep philosophical musings of an almost existential nature. Admittedly, it's usually after six boilermakers, a viewing of "Old Yeller" and right about the same time as I find the reading lamp a great conversationalist. But, hell, I'll take my philosophical musings where I can find them. Which brings us to John McCain, the Republican equivalent of the last fifteen minutes of "Old Yeller" on a tape loop…but with a slapstick pie fight thrown in for good measure.

McCain has taken the seriocomic status of George W. Bush and squared it in record time. That's quite an accomplishment, my friends.

McCain and Bush share a common background. Both are the sons of privilege. Both have father issues. Both are borderline average, with doors magically opening for them because of their lineage. Bush was a screw-up in every business venture he ever touched, was a lousy governor and, probably, the worst President of the United States ever. His father or his father's friends bailed him out of nearly every scrape he got himself into.

McCain, the son and grandson of admirals, was, as a lad, a – what's that technical term I'm grasping for – prick. As an adult, he became an older prick. Because of his military family, he was promoted in the Navy until, finally, he couldn't be promoted anymore without half of the service having to don wax lips.

His nickname was "McNasty." At Annapolis, he was saved from expulsion by family interference and graduated 894th out of 899. Aside from his stint as a POW, his biggest achievement was in crashing three planes because of recklessness and causing a blackout in Spain while hot-dogging it through power lines.

After being assured by the Navy that he wasn't going to become an admiral, McCain used his POW status as a neon hairshirt and entered politics. His voting record shows his interest in one thing: the advancement of John McCain. McCain would and will say and/or do anything to accrue more power.
More at the link.

_________________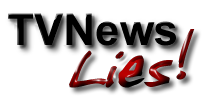 "Behind every great fortune lies a great crime."
Honore de Balzac

"Democrats work to help people who need help.
That other party, they work for people who don't need help.
That's all there is to it."
~Harry S. Truman