Joined: Sat May 29, 2004 11:46 pm
Posts: 14444
Location: NC
I received this information in an email. It is from a man in NC who writes exactly how he thinks about NC Democratic Politics. I'm not endorsing everything that he says, but he does bring up some good points about the NC Democratic Politicians. Read and pass on if you like. It does make me wonder if those we worked so hard to get elected are actually voting for the people. It also bothers me the amount of contributions from the Healthcare Industry these noted have recieved. AND it isn't just happening in my red state. Many of you from other states can relate, I'm sure

!
From: NC Democrats ncdemocrats@earthlink.net
[NCDP-on-Trial] 144: NC Votes NO on Healthcare Reform
.
Remember this number: 905,857


At 11:15 pm on Sat 11/7, history was made in the US House of Representatives when -- for the first time since passing Medicare in 1965 -- the Democratic Party voted to Reform the most corrupt and overpriced Healthcare System on Earth. Passing by 220/215, the Bill now awaits merging with a Senate Bill before it goes to President Obama for signature.

These next 2 steps may not be completed before 2009 ends, as attacks on Senators from the Healthcare Mafia are already increasing. American citizens are under domestic terrorist attack by non-citizen Corporate legal fictions.

Every House Republican except one joined 39 House Democrats to vote AGAINST Healthcare Reform. NC has eight Democratic House Members, and five Republicans. But North Carolina's vote was just the opposite: 5 FOR, 8 AGAINST.
.
Some 45,000 Americans die each year for lack of Health Insurance, refused by the Healthcare Mafia. The House Healthcare Reform Bill as passed is intended put an end to this malicious and intentional murder and torture of Americans for profit.


So why did 8 of NC's elected House Representatives vote to continue murder and torture for profit?
.
Five of them will tell Gabriel -- just before being sent to Eternal Hellfire -- that it was because they were elected as Republicans, and therefore had no choice. But the proof of that lie is found in one lone Republican from New Orleans who voted YES.
.
But why did 3 NC DEMOCRATS vote Against their President, Against their Party, and Against Healthcare Reform?
.
The lies that Democratic Congressmen Heath Schuler and Mike McIntyre must tell to Gabriel are a little more twisted. They are voluntary members of a group of 52 who call themselves Blue Dog Democrats, which encourages them to vote Against their Party, and Against their President. Months ago, Shuler voted against Obama's Stimulus Package, to try to recover from 8 years of CheneyBush economic devastation. Cheney and Bush are now both wondering a wasteland which they caused in America, seeking anyone they can lie to, practicing what they will say to Gabriel as an excuse for murdering hundreds of thousands of their fellow human beings in order to profit from oil.
_______________________________________
.
Blue Dog Democrat Mike McIntyre's 7th District lies at the Southeastern edge of NC, including all of 5 counties: Bladen, Brunswick, Columbus, New Hanover, Pender, and parts of Cumberland, Duplin and Sampson. Fayetteville and Wilmington are its major cities.
.
McIntyre's District is 64.4% White, 23.2% Black, 11.3% Native American, 3.9% Hispanic. 143,030 people in Blue Dog McIntyre's District (23.1%) have no Health Insurance.
___________________________________
.
Democratic Congressman Larry Kissell's 8th District adjoins McIntyre's 7th District along the SC Border, including all of 6 counties: Anson, Hoke, Montgomery, Richmond, Scotland, Stanley, and parts of Cabarrus, Cumberland and Union. Cities include Concord, Monroe and Laurinburg.
.
Kissell's District is 64.7% White, 26.8% Black, 6.6% Hispanic, 1.8% Native American. 125,693 in Congressman Kissell's District (20.3%) have no Health Insurance.
___________________________________
.
Blue Dog Democrat Heath Shuler's 11th District lies in the Western tip of NC, including all of 14 counties: Buncombe, Cherokee, Clay, Graham, Haywood, Henderson, Jackson, Macon, Madison, McDowell, Polk, Swain, Transylvania, Yancey, and part of Rutherford. Asheville is it's major city.
.
Shuler's District is 91.2% White, 4.6% Black, 2.6% Hispanic, 1.6% Native American. 131,885 people in Blue Dog Schuler's District (21.3%) have no Health Insurance.
___________________________________


Yes Butterfield, George Kenneth D NC-1 $128,525 18.5%
No McHenry, Patrick T. R NC-10 $401,625 18.90%
No Shuler, Heath D NC-11 $195,262 21.30%
Yes Watt, Melvin L. D NC-12 $216,235 21.70%
Yes Miller, Brad D NC-13 $160,830 18.10%
Yes Etheridge, Bobby Ray D NC-2 $395,157 21.00%
No Jones, Walter Beaman R NC-3 $442,512 16.50%
Yes Price, David Eugene D NC-4 $532,590 11.10%
No Foxx, Virginia Ann R NC-5 $258,298 16.30%
No Coble, John Howard R NC-6 $378,575 17.10%
No McIntyre, Mike D NC-7 $427,948 23.10%
No Kissell, Larry D NC-8 $54,616 20.30%
No Myrick, Sue R NC-9 $865,236 12.8%

.
Eight (8) elected North Carolina Congressmen/women who voted NO told NC voters loud and clear that they want to force 905,857 citizens in their combined 8 Districts to risk dying for lack of Health Insurance. These 8 voted for even more be tortured by being denied coverage under Insurance which they purchased in good faith. Whether these 8 believe in a just God or not, Eternal Hellfire awaits them. Until then, there is work to be done.
.
These 8 were given fair warning, measured themselves, and were found defective. In the Elections of 2010, each of these 8 must be fired from the United States House of Representatives by their bosses: the voters in their respective Congressional Districts.
.
As Democrats across North Carolina are searching for a Candidate to fire Republican Senator Burr and also 5 Republicans in the House of Representatives, Candidates must also be found to eject 3 more from the House: 3 Democrats who vote like Republicans, in defiance of those who elected them.
.
That task has been made abundantly clear, as these 3 Democratic Congressmen nailed their own hides to a Wall of Defeat.
__________________________________
.
In Washington last week radical House Republicans summoned astroturf Teabaggers to a demonstration on Capitol grounds, to screech against Healthcare Reform, doing the bidding of the Healthcare Mafia. The loud and unruly crowd failed to notice that EVERY ONE of a dozen Republican Congress Critters who were egging-on brainwashed demonstrators was FULLY covered to the MAX by government run healthcare, which they promised to vote to DENY to every American, including those Teabaggers demonstrating right there in front of them. Could there be anyone on Earth more brainwashed than a Teabagger? Here's how one of NC's very own Representatives publicly embarrassed herself and her State:
.
Many of the demonstrators chanted "Weasel Queen," their pet name for the Speaker of the House. In the front of the protest, a sign showed President Obama in white coat, his face painted to look like the Joker. A few steps farther was a guy holding a sign announcing "Obama takes his orders from the Rothchilds" [sic], accusing Obama of being part of a Jewish plot to introduce the Antichrist.

But the best of Minnesota Congresswoman Bachmann's recruits were a few rows into the crowd, holding aloft a pair of 5-by-8-foot banners proclaiming "National Socialist Healthcare, Dachau, Germany, 1945." Both banners showed close-up photographs of Holocaust victims, many of them children.

Immediately in front of this colorful scenery, various House Republicans signed autographs and shook hands with the Teabaggers. Rep. Virginia Foxx (N.C.), who recently said the health-care bill is more dangerous than terrorists, gave out stickers saying "Govt Run Healthcare Makes Me Sick!"

A man standing just beyond the TV cameras apparently suffered a heart attack 20 minutes after the event began. Medical personnel from the Capitol Physician's Office -- an entity that was, quite accurately, government-run health care -- rushed over, attaching electrodes to his chest and giving him oxygen and an IV drip. By the time the event was over, Medics had administered government-run health care to at least five (5) people in the crowd of Teabaggers who were stricken, as NC's Virginia Foxx denounced government-run health care, which she enjoys to the MAX, fully paid for and run by her government.

___________________________________
.
At the Capitol on Saturday morning, Obama urged the few Democrats who were still wavering to put aside their political fears and embrace the bill's ambitious objectives. "Opportunities like this come around maybe once in a generation," he said afterward. "This is our moment to live up to the trust that the American people have placed in us. Even when it's hard. Especially when it's hard. This is our moment to deliver."
.
"If you think the Republicans are not going to go after you if you vote no," the President said, according to several people present, "think again."
.
___________________________________
.
Final note: 52 Blue Dog Democrats threatened to vote as a block to derail Healthcare Reform. But when it came down to the wire, 28 of them voted FOR Healthcare Reform. North Carolina's Blue Dogs did not. NC Bluedogs were elected under false colors, not Blue at all, but concealed Republican Red. For their dishonesty to the voters who elected them, send them permanently to the sidelines in 2010, and elect True Blue Democrats in their place. May Primaries are only 7 months away, where Blue Dog Democrats are defeated. Time to get moving, in Blue Dog Districts 7, 8 & 11, as well as in Red Districts 3, 5, 6, 9 & 10!
.

_________________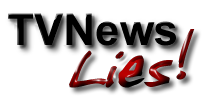 "Behind every great fortune lies a great crime."
Honore de Balzac

"Democrats work to help people who need help.
That other party, they work for people who don't need help.
That's all there is to it."
~Harry S. Truman