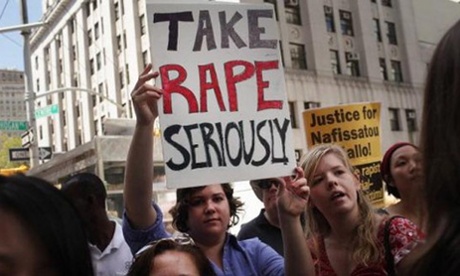 The US Congress is on the verge of approving an additional $41m in grants to process tens of thousands of unprocessed sexual assault DNA kits, adding to the $1.2bn the federal government has spent over 10 years trying to reduce a nationwide backlog.

The Senate is scheduled to vote on Tuesday on a bill that passed the House last month.

"It is a travesty when communities are terrorized and innocent people are victimized simply because evidence that could be used to prevent these crimes sits untested on a shelf somewhere," said Steve Cohen, a Democrat representing Tennessee, in a statement before the House approved the appropriations on May 30. An amendment named for the representative added $5m in funding to the $36m line item.
Some rape kits sit for years in police storage lockers in local jurisdictions. The bags, boxes and envelopes containing DNA evidence gleaned from victims of sexual assaults are the result an intrusive exam that can take hours in a hospital emergency room.
A 12,000-kit backlog was recently discovered in Memphis. Detroit reportedly has an 11,000-kit backlog. Cleveland, Dallas, and Las Vegas reportedly have 4,000-kit backlogs.