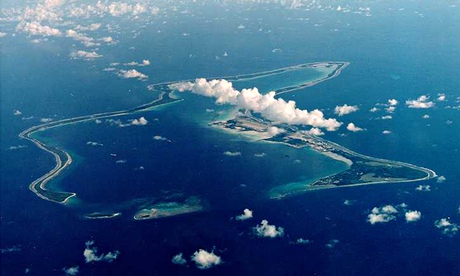 Logs released under the Freedom of Information Act have reinforced claims that the UK lobbied to keep its role in the CIA's torture and interrogation programme out of what is expected to be a damning Senate report.

They show that the UK ambassador to the US met members of the Senate select committee on intelligence 11 times between 2012 and 2014 – as they were investigating the CIA's rendition programme. This included two meetings with the committee's chair, Diane Feinstein, which took place as crucial decisions were being made regarding how much of its report into the programme should be made public.
The revelation has prompted fresh concern that the government lobbied for key parts of the report referring to Diego Garcia, a British territory in the Indian Ocean leased to the US as a military base, to be redacted. Human rights groups believe that the territory played a key role in facilitating the CIA's extraordinary rendition programme – the movement of high-value terrorist suspects to "black sites" around the world without legal oversight.

The US authorities have confirmed only that the territory was used for two refuelling stops. But there are suspicions Diego Garcia has played a more extensive role than the US has so far admitted, raising questions about when and what the UK knew about its use.