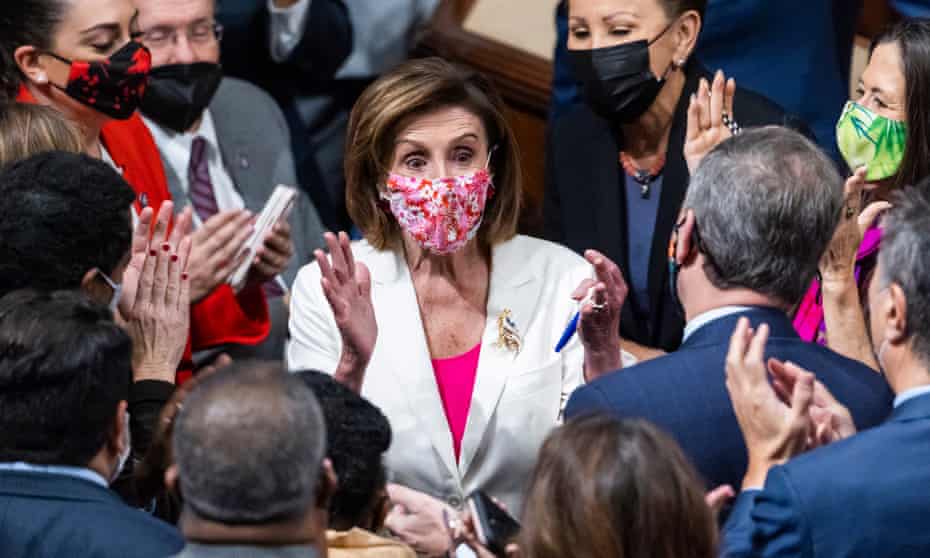 Joe Biden has hailed the US House of Representatives for passing a $1.75tn social and climate spending bill, a central pillar of his agenda that must now go before the Senate.
The Democratic majority in the House approved the Build Back Better Act on Friday despite fierce opposition from Republicans.
The bill represents "a giant step forward", the president said in a statement. "Above all, it puts us on the path to build our economy back better than before by rebuilding the backbone of America: working people and the middle class."
After months of fits and starts, gridlock and intra-party warring, Democrats leveraged their thin House majority to pass the most sweeping expansion of the social safety net since the 1960s.. The vote went almost wholly along party lines, 220 to 213, with Jared Golden of Maine the sole Democrat to oppose it.