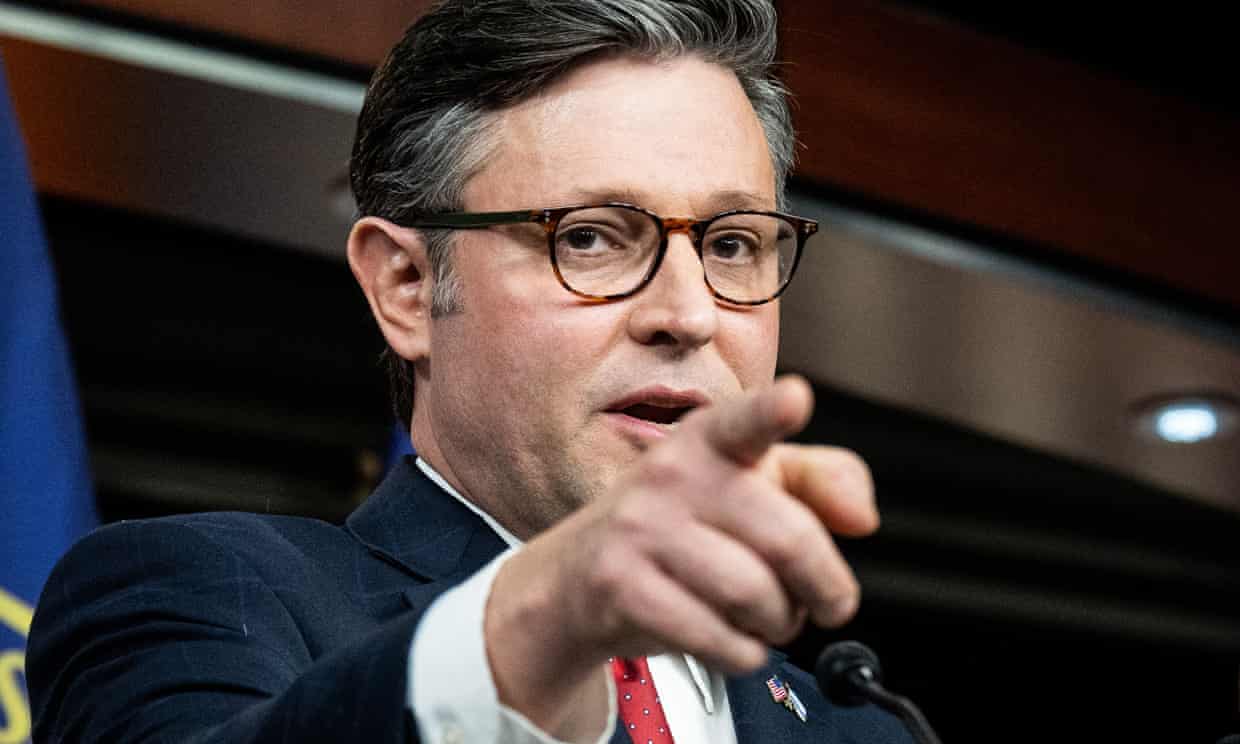 The speaker of the House of Representatives, Mike Johnson, has delivered his verdict on the separation of church and state: it is a "misnomer".
The second-in-line to the presidency informed Americans on Tuesday that their time-honored conception of one of the founding principles of the country was a "misunderstanding". Speaking to CNBC's Squawk Box, he tried to turn the conventional wisdom about the founders' intentions on its head and claimed what they really wanted was to stop government interfering with religion, not the other way around.
"The separation of church and state is a misnomer," the speaker said in an interview with the TV channel from the US Capitol. "People misunderstand it. Of course, it comes from a phrase that was in a letter that Jefferson wrote. It's not in the constitution."
Johnson was referring to Thomas Jefferson's letter to the Danbury Baptist Association of Connecticut, written in 1802 when the third president was in the White House. It makes clear that the founding fathers subscribed to a powerful separation of church and state, which they enshrined in the establishment clause of the first amendment.