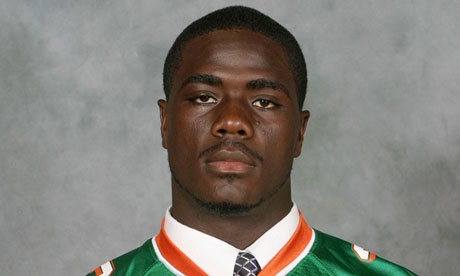 An unarmed man seeking help after a car crash over the weekend was shot 10 times by the Charlotte police officer who's now charged in his death, investigators said Monday.

A police news release said Officer Randall Kerrick fired 12 times at 24-year-old Jonathan A. Ferrell early Saturday while responding to a breaking and entering call. Ten of the bullets hit the former Florida A&M University football player.
Kerrick was charged with voluntary manslaughter and is scheduled for a first court appearance on Tuesday.

Family members said at a news conference that Jonathan A Ferrell, 24, had lived in the Charlotte area for less than a year and was likely unfamiliar with the area he was driving when he crashed early Saturday.